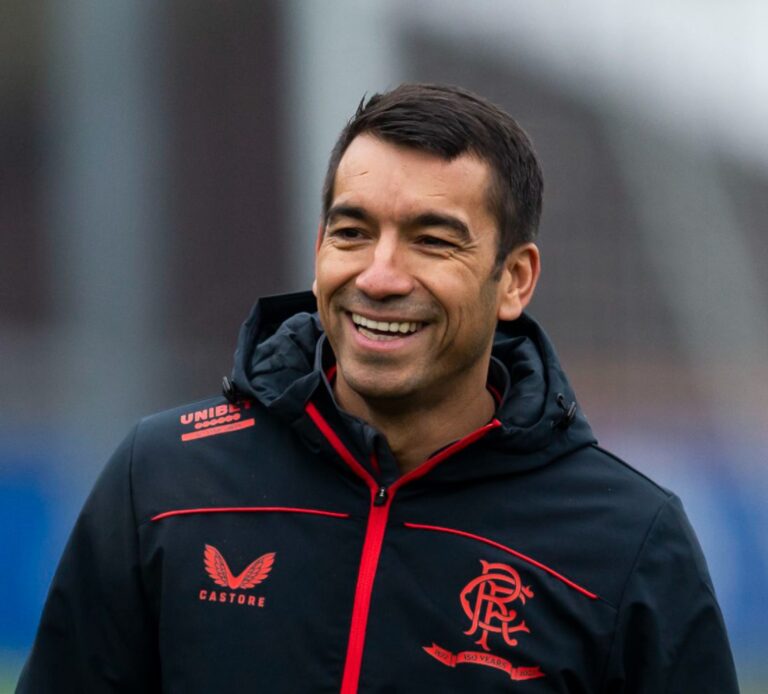 The signature of Leon King till 2024 was a big deal. A very big deal. Not only did we secure medium term one of the finest rising talents of Auchenhowie and prepare him for a future in the first team, but even more significantly Rangers beat off concrete interest from his former manager Steven Gerrard in taking the lad to Villa.
Let's be clear – far too many times our youngsters choose the PL. Heck, they even choose the Championship. Rangers are attractive but the SPL never will be. But we can't blame the kids for that.
And to grow, south they go.
But this time, in a direct choice between Villa and Gerrard and the bright lights of the PL or Gio and Govan, King chose two further years at Ibrox instead.
He chose Giovanni van Bronckhorst and the Academy.
Indeed, until GVB was in place, there was a real chance King might have taken Gerrard up on his offer.
But Gio's arrival changed everything, and this promising talent, like James Sands has, chose Gio and Rangers.
The pull of our club, frankly, has actually increased since SG left – we're linked with a lot of genuine talent and we're making big strides.
Gio is deeply respected, and his managerial record speaks volumes.
And King has bought into that like the rest are.
So we're delighted – one of our own is staying till he is at least 19 hitting 20, and we'll see what awaits him beyond that.
You never know, he could be a senior player before too long.