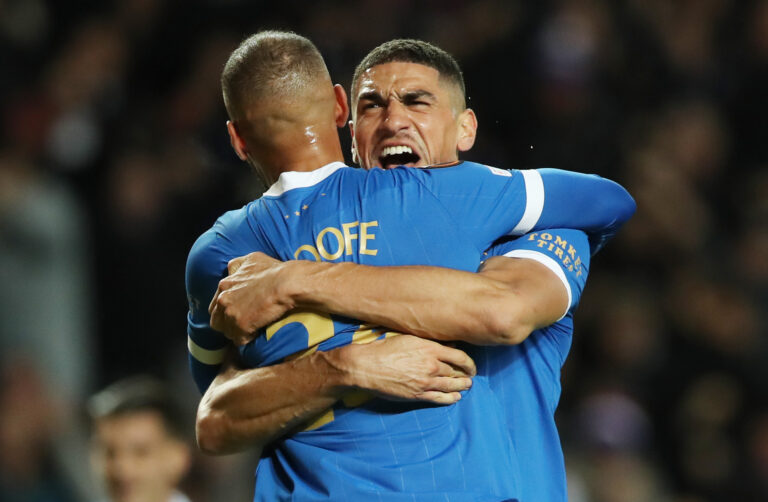 If there's one unsettled area of Rangers' squad depth, it's clearly defence. Fullback is ok for now, with Tavernier and Patterson (albeit interest in the latter) on the right, and Barisic and Bassey on the left.
But when we move centrally, the options dry up a lot.
Ibrox Noise takes you through where we are at the back, who's coming, going, staying, you name it.
Connor Goldson:
Heavy press speculation that he's aiming for a move back to England, hence the lack of a new contract. He didn't reject a new deal, he just didn't sign it, and left the situation in limbo. Has the arrival of Gio changed things? He remains a first pick, and his form has improved notably, but it hasn't encouraged him to sign up. No one can guess if he'll still be here in February. Troublingly uncertain.
Filip Helander:
Injury will take him into February, so he isn't going anywhere but isn't available any time soon either. A pity. Hell of a stopper. Our best pure stopper when fit and in form.
Leon Balogun:
Going to AFCON, so won't be available, but will be at our disposal on his return. New deal? Maybe. He's been in many ways our most consistent defender, and his pace is great, but he's dreadfully injury-prone.
Niko Katic:
Not coming back, probably never coming back. Fans might love him but his love affair with us isn't going to last. He wants to return but he won't be given that chance. It's pretty much over.
Calvin Bassey:
Has done quite well at CB, part of a defence to concede just one goal, and that was against Lyon for goodness' sake. Is he seen as a long-term option there? He's a valuable utility player for CB and LB but whether Gio sees him as first pick long term in either slot only he knows. He will also be on standby for AFCON in case of anyone pulling out after missing out as a first pick.
Leon King:
A bit green at just seventeen, and while it's time to start blooding him a bit, on no sane planet can we thrust him into the first team. He's not an option yet.
So it's clear work is needed here. A lot of it. It's an area of the team where flux is massive, and it's overall unsettled. We don't have a first choice defence really, even if the back four has been consistent under Gio. It's probably not long term, and both Balogun and Bassey will be away soon, meaning a new defender or two is utterly essential next month.
Wesley Hoedt? Danilho Doekhi? John Souttar? Who actually knows.
But we do know once AFCON is underway on the 9th we will have literally only Connor Goldson, Calvin Bassey (albeit aforementioned AFCON standby) and Leon King available albeit we will have breathing room of 11 days before the winter break ends.
We doubt nothing will be done for this area of the pitch next month.