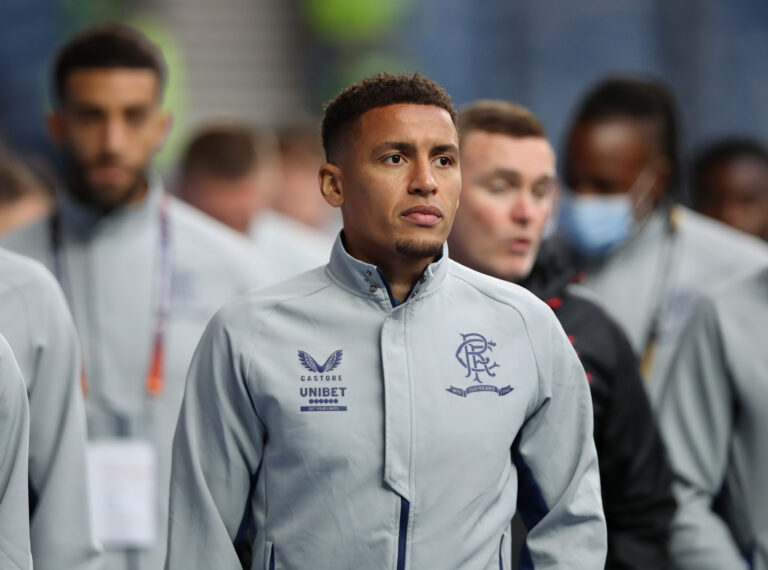 We're never keen on picking on individual players but we always have to be honest, and call out the facts as they appear.
Many regulars to Ibrox Noise will be well aware we've defended James Tavernier a lot in the past year or so. We've demonstrated his defending is not as horrific as many claim, and we've shown how good he can be going forward.
However, we have never hidden from his failings either, and this season, it's safe to say, our captain James Tavernier is probably having his worst wire-to-wire season in the shirt.
Last night, Tav was bailed out repeatedly by Leon Balogun, whose tackle rate of 7 was one of the highest we can remember for years by a defender in our colours. But on the other side of defence it wasn't a lot better, as LB Borna Barisic, maligned by so many this season, bailed out the desperately poor Calvin Bassey with his own high tackle count of 5 and 2 interceptions.
And of course a tonne of attacks came down Rangers' right flank, with Tav out of position far too many times and Davo off the pace to bail him out (he tried 7 crosses, all failed).
It was patently clear for everyone to see, especially at the start of the second half, that Tav was struggling to contain anyone on Prague's left, and the bizarrely high line of our defence was being exposed repeatedly. Why Gerrard instructed the CBs to press higher up the pitch and leave themselves exposed to counters that easily is beyond us, and Tavernier was the one caught napping over and over as somehow Prague failed to capitalise on that.
He's been a scapegoat for a long time, Tavernier, and it's not fair to pick on one player, but this remains on Stevie.
He picked Tav as captain, and he never subs him when he's struggling – just 'trusts' him out there, or lacks the balls to hook him.
The Nathan Patterson issue once again is surfacing, and while it's hard to claim a 19-year old is the saviour of Rangers, it's a 19-year old who's already Scotland's number one choice and has more experience of high-level competition than most of his age in this country's game.
Should he have come on? Probably, but it's Stevie's decision to make.
And he's been pretty clear that all his summer promises about playing he and Tav, or not leaving Patterson on the bench were literal BS.
Gerrard is feeling some heat now, with his decisions beginning to haunt him.
Said one fan – 'his interviews are starting to feel like Warburton'.
Unfortunately we'd have to agree.