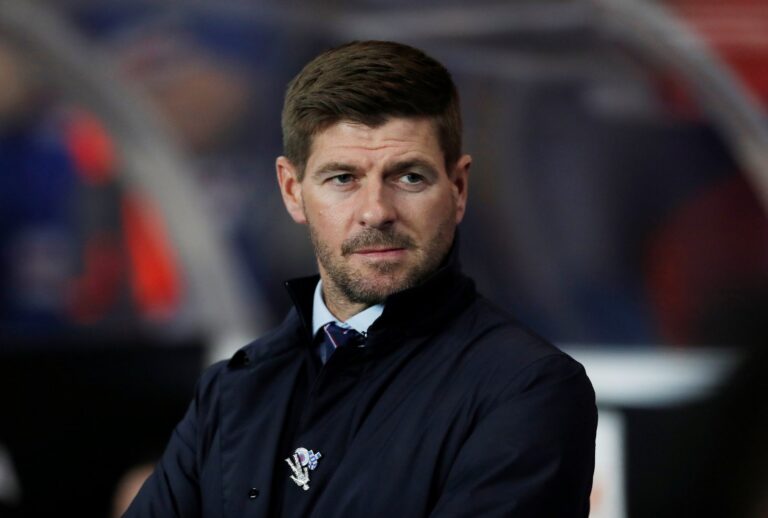 Tonight, as we all know, Rangers will face Brondby in what is pretty much a must-win match if the side is to stand a chance of qualification to the last 32.
In the opinion of Ibrox Noise, and indeed the majority who responded to our earlier piece on it, this tournament no longer holds the same importance for us this season given the critical nature now of 56 and what it means, but it doesn't mean we don't want to win tonight, and it would be a nice morale boost if we can get a result from the Danes.
Predicted team to do so?
Ibrox Noise will suggest our preferred XI to take on the Scandinavians and we'll see if Steven Gerrard agrees around quarter to 7.
In goal… it has to be McGregor. He's not having the magical season he would have wanted, but his age is hardly helping there. But he is still capable of worldie saves.
In defence, it's not that complicated: Patterson, Goldson, Balogun and Bassey.
Tavernier is not in form, and neither is Barisic. Many fans would endorse this defence as the best we currently have available.
Midfield is also simple – with no Glen Kamara it basically picks itself; Lundstram, Aribo and Arfield.
That's right, no Davis for us – he and Lundstram can't play together at all, and Davo's sub presence v Hearts hurt our midfield badly. But Arfield is absolutely ready to start, Lundstram is bang in form, and Aribo is just waiting to regain his tempo.
Up front – with all the hype over Morelos, we'd give him a miss. We'd put Sakala through there.
Either side? Left we'd have Hagi, right we'd have Roofe with plenty of swapping channels to remain unpredictable. Alfie on the bench ready to do damage later if need be.
We'd also be interested in having Tavernier as RW, given there's still that talk about him in that slot. But it's unlikely to happen any time soon.
So our preferred XI tonight:
McGregor; Patterson, Goldson, Balogun, Bassey; Arfield, Lundstram, Aribo; Hagi, Sakala, Roofe.
This is not our predicted XI, we don't see Stevie going with this, but we'd like to try it in a match which isn't THAT important.
You may disagree.