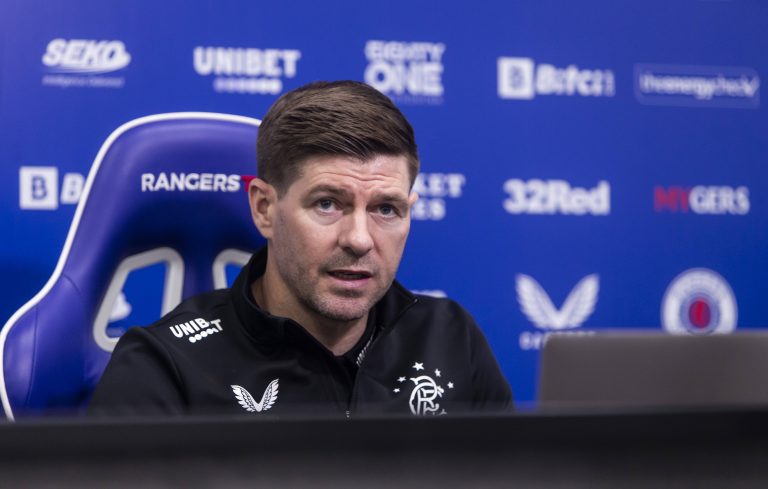 Steven Gerrard has today dropped a major hint that he believes Rangers are mostly ready for the step up to the Champions League, after admitting new signings would not be 'wholesale changes'.
Rangers, under Gerrard, and like all previous managers in recent years, have ripped up and started again almost every summer, but last summer was a bit different. Yes, there were a fair few signings, but not a complete overhaul, with only Kemar Roofe, Leon Balogun and maybe Ianis Hagi really becoming first-team mainstays.
And Stevie has suggested that'll be the case again, with his having built a brilliant Rangers squad the past 3 years, one which defied all expectation last season.
There were beliefs he'd need to invest significantly in the transfer market, in the guise of being ready for the huge upgrade in class the Champions League will demand, but the dismissal of the idea of a complete all round squad rework appears to suggest that's unlikely.
There are two schools of thought in response to this:
Rangers have taken some major scalps under Stevie – Feyenoord, Porto, Braga, Galatasaray among others have all fallen at the hands of the Famous, and many fans point to that as evidence of what this club can do among the elite.
And that's a valid point.
But on the flip side the side who put Rangers to the sword last year, Praha, are ONLY a qualifier this time so we can see already a side in the quarters of the UEL is the level Rangers need to deal with before we even get to the group stage of the CL.
That's quite a different world, and we're sure Stevie's prepared for that.
There's also another little caveat – Porto, who Rangers so eloquently matched and beat in recent times went deep into the CL themselves the following season, so the logic there is if they can do it, and we beat them, why can't we?
Of course, football is never that straight forward, and let's not act like it's black and white and fully logical, but Stevie knows better than anyone what's coming in the CL and he'll be ready for that.