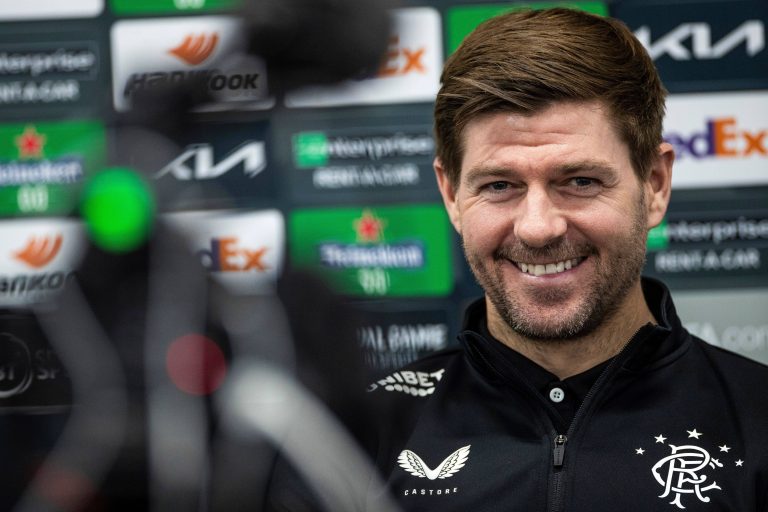 Ok, before tomorrow's cup quarter with St Johnstone, we wanted quickly to revisit the British Premier League idea, the concept of which is getting a lot of strong endorsement from the same people in the game who heavily condemned the ESL.
The idea is gathering a lot of pace in the fallout's aftermath, and regulars to Ibrox Noise will know we're big proponents of it.
Well, most of us…
The reality is Rangers outgrew the SPL many years ago – and it shows just how badly the country holds us back that it took just one year for Steven Gerrard to convert us from deeply mediocre to absolutely outstanding and way too good for Scotland's top flight.
The SPL is a far superior division to the Scottish Championship – our arrogance, and that of Mark Warburton, revealed just much stronger the top flight is to the second tier – but Rangers are a class beyond both, and are far too strong for this league.
Celtic were too, but not only rested on their laurels, but failed miserably to translate that domestic superiority to Europe and have been rank at that level for a long long time, following their admittedly impressive 2013 of getting to the last 16 in a group of death.
But this is about Rangers – and how we're being held back.
True, it's the first season since 2010 that Rangers have been truly good, and perhaps we're getting ahead of ourselves, but equally we're not, are we?
A move south is inevitable – with Welsh teams in the English system and a restructure being widely endorsed, it is closer than ever, and it's clear Rangers could handle the PL given how strong we've been v UEL opponents.
Of course, we're not 'entitled' to the PL – teams have had to work hard to get to that level, and Leeds are the prime example. They had to dig deep for 20 years to get back to the PL, so Rangers swanning in like we own the place wouldn't be fair.
But we're not asking for the PL – we're looking at a completely new football system called the BPL.
No longer are we seeking to be voted into the PL, we're looking at a complete reconstruction of the league system in Britain, which sees Rangers (and Celtic) reaching their potential by regularly facing sides of the quality of Chelsea and not Motherwell.
Naturally, the clubs and fans would have to agree to this reconstruction, but while there was absolute outcry about the ESL, there's been few objections to a reconstruction with the likes of Gary Neville and David Moyes both being strong advocates of it.
Are we in favour? Absolutely. It's needed. Rangers need out of the backwater SPL, and into a league structure that can finally let this club become a serious player – one which allows our brand and size to flourish.
It's just a question now of when…
Are you in favour of Rangers in a British PL?