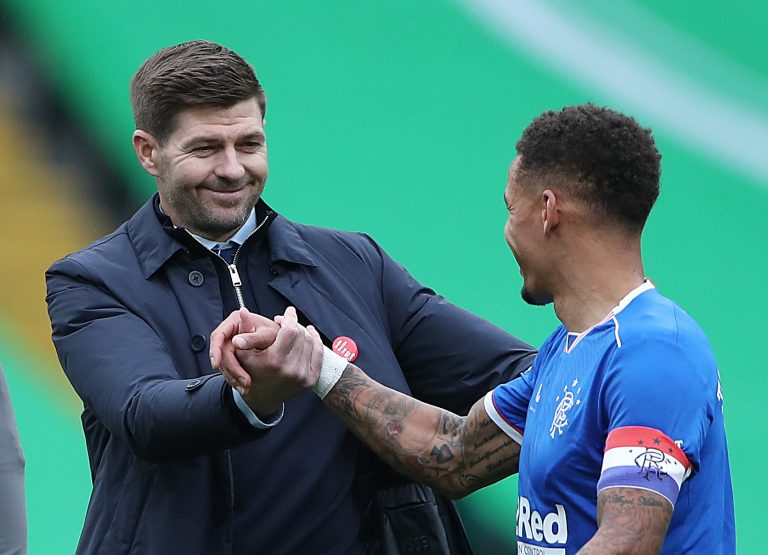 Steven Gerrard has delivered a surprise update on captain James Tavernier, confirming he has returned to full training and is in outside contention to feature on Sunday.
The RB has of course been missing through a knee injury many weeks ago in Belgium, and Stevie had suggested he was a slim to no chance of featuring this weekend, but Tavernier's recovery is now getting quicker and ahead of schedule, and his chances of appearing have increased.
While it'll be a late call, and still, in truth, likely to not feature the captain, the fact his progress is now looking so much better than expected will give Rangers a nice boost for the final stretch of the season.
Gerrard said:
While the former Newcastle man is a massive amount off full match fitness, his body has now recovered from the injury and he's physically fit again.
It's a fantastic fillip to give the squad a further boost, and will certainly help with depth.
Of course, it means he's now certain to lift the 55th league title as a playing captain, and not from the sidelines injured.
Perfect.