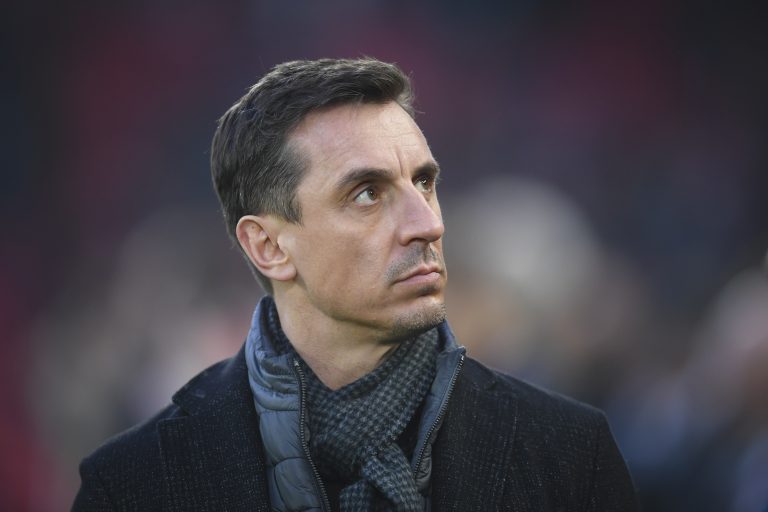 The European Super League furore gathers momentum this morning, after an extraordinary 24 hours in the football world which saw Rangers win v Celtic, Mourinho fired, and that landscape-changing announcement from the top clubs in Europe.
Reaction has been almost entirely universal of condemnation, to call out greed and treachery, not to mention betrayal.
And yet, if one thing is greed and treachery, it's the way football already runs.
The current format for the Champions League has separated rich and poor for over 25 years – only a small elite has any chance of winning, and as they get richer, the small teams get poorer.
Indeed, the Champions League and the Premier League can only be won by a small group of teams, a group of teams who monopolised the revenue of these competitions for themselves.
And UEFA were not only complicit, they ensured it happened – they didn't enforce punishment against rule-breaking and they left PSG, City, Bayern et al to get richer while giving no influence to the smaller teams.
In short, the governing bodies are corrupt, and the Premier League isn't much better. Money swills in England's top flight like no other league. No one aside an aberration of Leicester can win the PL, no one in fact can get close to that.
All based on money. Liverpool and Man City bought their way to the title. A world in which £150M is now normal for a player.
So hey presto, a new world order shows up threatening this cushy status quo, this elitist club, something which could shake up the world of football and actually benefit smaller clubs, and the football world reacts with outrage, citing that treachery and greed.
If the big six get axed from the PL, the spotlight is not only on the smaller clubs, who will themselves grow, it gives Rangers a pathway in the PL, and the Champions League itself is forced either to change or disband.
The CL hasn't even been about champions since about 95, it's been about money – this is just a new threat to the existing suits and they don't like it.
Ignore Gary Neville, he's short-sighted – all he can see is 'the fans' – but the fans will benefit from their clubs growing now in a way they couldn't with the elite clubs taking all the limelight.
In short? This new development will shake football up big time, and it's those with most to lose that are the most angry – including Neville. He's invested a lot of money, and he'd lose out with this.
There's nothing wrong with a shake up – and one which may actually benefit the world of football is not one we dismiss.
Regardless of whether everyone seems to hate it or not.