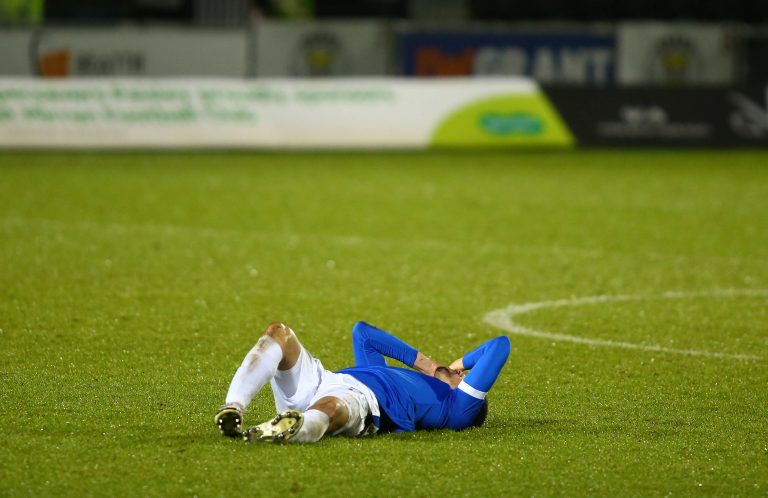 If there has been one absolute constant of failure in Steven Gerrard's increasingly brilliant Rangers regime, it's been the desperate stink of bombing out of domestic cup competitions.
Every season, Stevie G's Rangers have been abysmal in every KO tournament, and fallen at hurdles all over the place.
In 2019 the League Cup final v Celtic was a fine performance, and it 'deserved' to be a winning side, but Fraser Forster was in inspired form and Rangers once again came up short.
But the most stunning evidence of this bizarre cup mental block was at St Mirren stadium, where a rampant, in-form and superb Rangers team with an astonishing first half of the season and a Celtic already out of the League Cup conspired somehow to fail miserably on the night and got humped out of the-now unlosable tournament.
Gerrard learned a lot that night – that he was as guilty back then of complacency as the team he'd selected was, and since then things have been pretty tight.
But the proof isn't in the pudding tonight – Rangers could stroll v St Johnstone in the SC, but there's still another two matches to win to truly lay this ghost to rest.
And we cannot overstate how important doing so is.
The inability of this club to secure a single cup trophy since 2011's League Cup, aside the flipping Petrofac, is utterly disgraceful.
Let's not beat about the bush, it is. Aberdeen have won one, St Johnstone have won one, hell even flipping St Mirren have! There are no excuses that Rangers weren't good enough, far worse teams than us have won cups in the past 10 years.
And that ends this season.
Stevie worked miracles to turn us into this juggernaut that has been imperious in the league, but the domestic cup poverty debacle must end.
And that begins tonight.