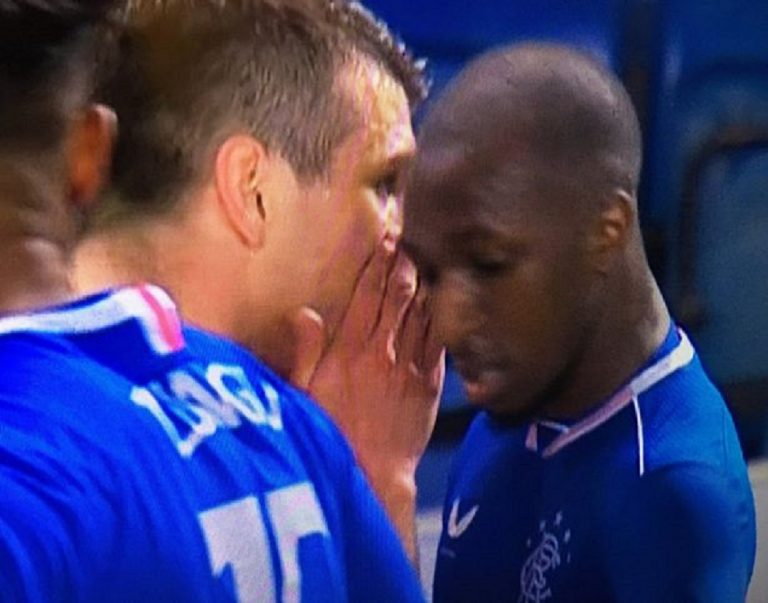 We don't know what was said tonight, we don't know exactly what was implied by Kudela in the ear of Glen Kamara, but the normally mild-mannered midfielder was incensed and clearly reacted to potential, and we mean potential, racism.
It soured further an ugly night for football, as the visitors employed disgraceful tactics, with more than a hint of cheating, in order to con the admittedly sub-par ref and gain themselves advantages.
Let us be clear – they were worthy winners on a football level – Rangers barely showed up for this tie and only delivered something decent in the second half of the first leg.
But Praha won with ignominy. They did so with no grace, with no shine, no polish and absolutely no class.
The commentators praised their 'experience' – we'd like to call a spade a spade and call them out for the cheats they were.
The sad thing is they didn't need to – they had the measure of Rangers who just didn't raise their game enough to deserve anything from this tie.
But no, they opted to sour the game with ugly conduct and cheating, not to mention apparent racist slurs.
This was a shameful night for football, with both of Rangers' reds being deserved but honest and reckless, not cynical or spiteful.
Not hard to say we wish no fortune upon this group of cheating hatchetmen who disgrace the sport the way they carry themselves.