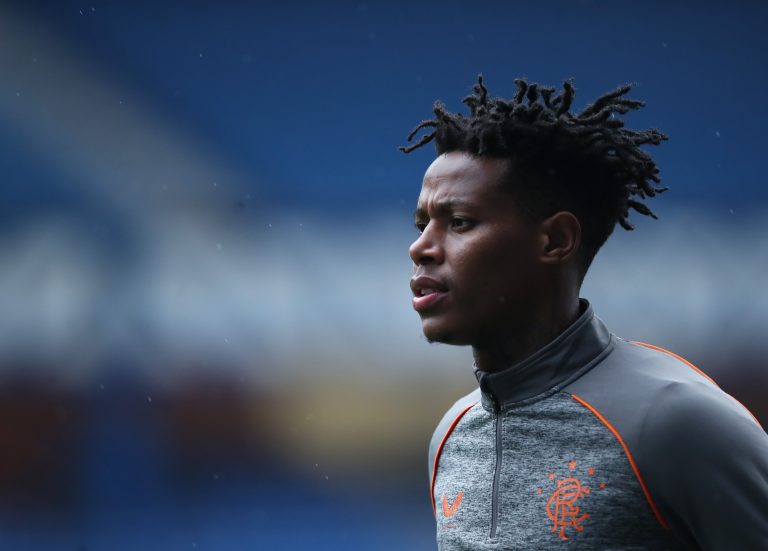 If one thing absolutely didn't work out in Rangers' first two seasons under Stevie G, it was the loan market. Too much rubbish coming in, only Ryan Kent being worth it.
Later on we got Steven Davis, Jermain Defoe and Ianis Hagi through that so it's not been a complete bust, but in general, the system hasn't worked for us and we've avoided it.
Which is why we were perplexed as to the borrowing of Amiens' Bongani Zungu.
Another player arriving on loan, and so far the likeable South African has deeply struggled to settle in to the SPL, managing his debut start in February, while amassing a host of irrelevant sub appearances.
We've looked at his stats before, and his historical displays with the French side – the kid is a player, a decent DM destroyer who is impressive at breaking up play.
But he just hasn't settled at Ibrox at all, and at this point, with a couple of months till pretty much the end of the season, we cannot see that loan turning into a purchase.
Why did we target a rather random player with a lowly Ligue 1 side? Indeed, when we made the move for him, they'd already been relegated to Ligue 2, and we can't help wondering if this was just a weird error our scouting department made in bringing such a strange acquisition to Govan.
Remember, this isn't (always) Stevie's doing – the scouting department pinpoint targets, and the management together decide if it's a player worth bringing. We're not sure if Stevie gets final say so, but he does have a major part to play in it.
But after the bizarre failed medical side of Zungu, and the odd stories circling around him, we do wonder what was actually going on for us to persist with this and end up with a player who absolutely, so far, has not worked out at all.
We know he has the ability, he showed it in France and earlier in his career, but at this moment in time, it's another loan which hasn't seemingly worked, and maybe in many ways we can be delighted the board were shrewd enough to take it as a loan, a try before you buy.
Because right now, the trial period has been pretty darn awful and it's very much return to sender.