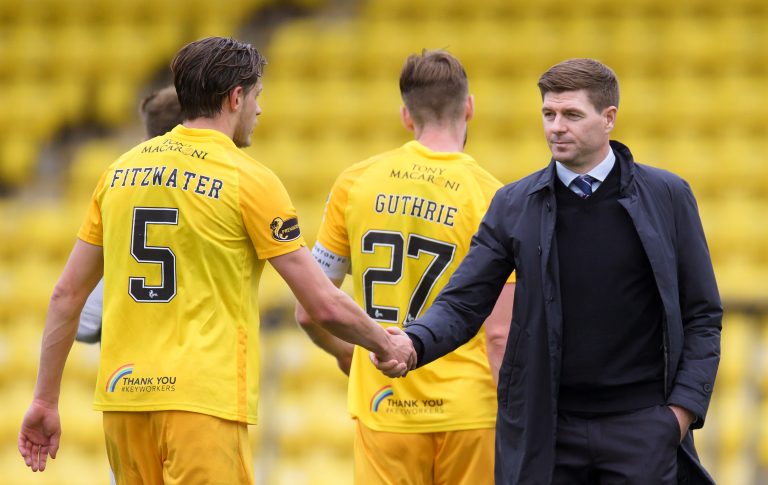 Make no mistake, Rangers' hardest match of the season will be on the 3rd of March, a match in which we can't win the title (Unless Celtic slip up this Saturday, ish) but which will be against easily the toughest side in the SPL.
With just one home defeat under their present manager David Martindale to St Johnstone, Livi present by far the biggest challenge Rangers have faced on their travels this season.
We've been tripped up by Hamilton, Motherwell, Hibs and of course Gary Holt's Livi, but this new one is a completely different kettle of fish now and since Martindale took charge the only side to get a win there is, as we strangely reveal, the Saints.
Rangers can win the league, we think – we know it's either 6 or 7 points to secure 55 (all depends on Celtic's results), and we'll go to Parkhead almost certainly as Champions, but Livi will not be an easy opponent.
They will be extremely tough, even in their post Lyndon Dykes era.
In fairness Aberdeen and Celtic have both gone there and nabbed draws, so if sides of that lowly calibre can get a point, maybe there's more than a spot of hope for the Famous.
The Utd result was a much-needed return to form for Steven Gerrard's men, with some pleasing football and a fair few players who showed up on the day.
It's taken a while but domestic form has returned, even if the results were pretty much always there.
As for Livi? Far from a banker, and by far Rangers' biggest challenge for getting to 55.
By no means a cakewalk…