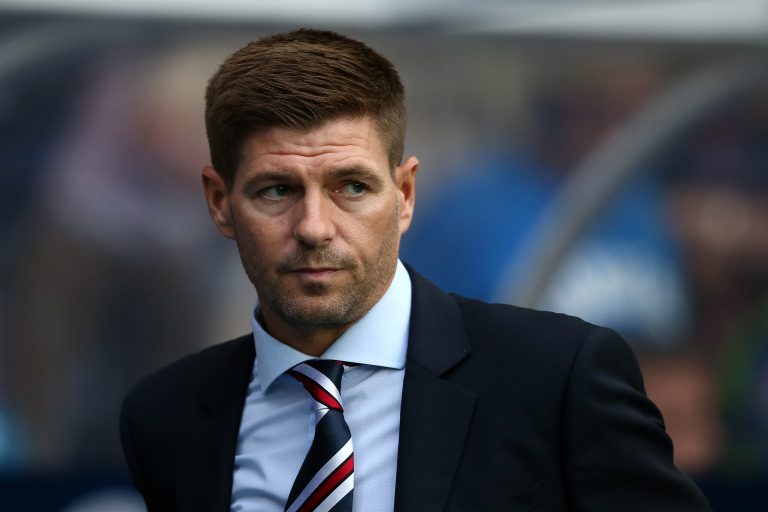 After reports recently confirming Umar Sadiq's value is now into the £50M range, some Rangers fans have been scratching their heads.
How could this 8ft pole end up that good?
He was abysmal at Ibrox so how is it possible.
Well there's a lot behind this, a lot more than goes into the simple 'bigotry' of turning on a player just because he doesn't look immediately like Ronaldo.
Sadiq's career record before he came to Ibrox was the big clue – this is a kid who had thrived at the high levels of Dutch football, and even scored in Serie A.
He was just that, a kid, but his talent was there.
But at Ibrox, all fans could see was his height and awkward frame.
Even when he actually put in an excellent shift v Aberdeen at Hampden, all fans saw was the silly dive and insulted him more.
And, in truth, Steven Gerrard's management was probably his first major failing as our boss – in his rookie days in the job, he didn't handle Sadiq well at all, and they both hurled mud publicly at each other.
Fans took the manager's side, understandably, but regulars to the site will know we were a lot more generous to the Nigerian than others were being and while we eventually had enough of the saga, it's one rare occasion where the boss got something wrong.
In fairness, Ibrox was probably the wrong place for Sadiq at the time, and now he's grown up and he's literally becoming one of Europe's best strikers.
Sure, he's in the Spanish second tier, but we all know he's much better than that now, and age 24 he's gonna get either a big move to a big club this summer or he'll be promoted into La Liga.
It's not what might have been with Sadiq, it's what wasn't.
It's a shame that one didn't work out at Ibrox, failings on all sides really.
And as we close in on 55 he'll wish he'd been part of this.
Oh well, such is life.