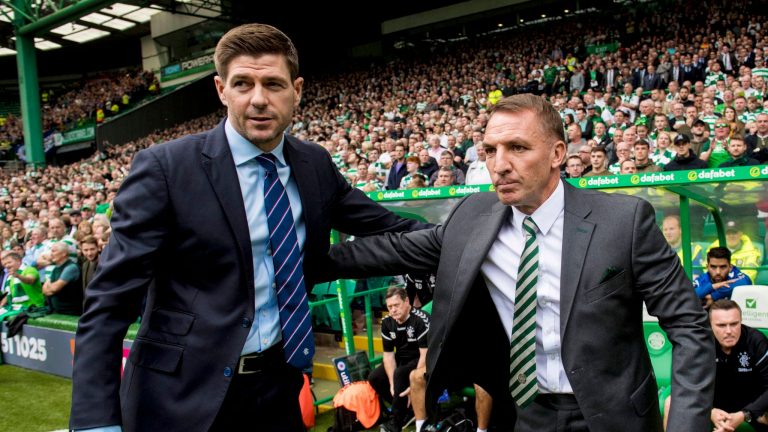 Readers will be aware earlier we did a comical little piece on journos and their shameless troll of Brendan Rodgers.
Now, we'd like to look more at this.
There's no denying Rodgers is an exceptional football manager, Leicester's position in the table is evidence of that and his past attainment in the PL with Swansea and Liverpool not to mention how well he did at Parkhead is clearly proof.
However, he sure as sh*t had a budget at Parkhead, signing a tonne of expensive players like Ntcham, and Edouard and even despite his unbeaten 'invincible' record domestically, the man could not make a single dent on Europe, never once getting past the CL group stage and only getting as far as the last 32 of the UEL with Celtic. And then there were the Red Imps…
Now, this is a 48 year old with a glut of managerial experience – 38 at Swansea (having started at 36 with Watford) and he achieved impressive things, alerting Liverpool and as we know the rest is history.
Steven Gerrard didn't debut at Swansea or some small club, he went straight into the deep end at the same age as Rodgers with his appointment at Rangers, and barely three years on he has completely surpassed Rodgers' domestic performance by doing the same with a much lesser budget, and of course the big prize:
Steven Gerrard has absolutely obliterated Rodgers' career in Europe – Rodgers' 13 years in management has yielded last 32s in the UEL with both Liverpool and Celtic, and that's it.
Steven Gerrard, in just three years in management, has surpassed, twice, what Rodgers did in the bulk of 10 years with three different clubs.
It must be a bit embarrassing for the ex-Celtic manager that the player he managed is now doing a damn sight better than he did, particularly in Europe.
Now, let's not be unfair – Rodgers is a top manager, he really is – and we will always laugh at how he left Celtic in meltdown as soon as he moved on. And those fans foaming at the mouth at how he was 'never one of them' (which they also said about Strachan, tbh).
But Gerrard really is proving himself a remarkable manager who has Rodgers' touch domestic and Midas' in Europe.
Total all-rounder.