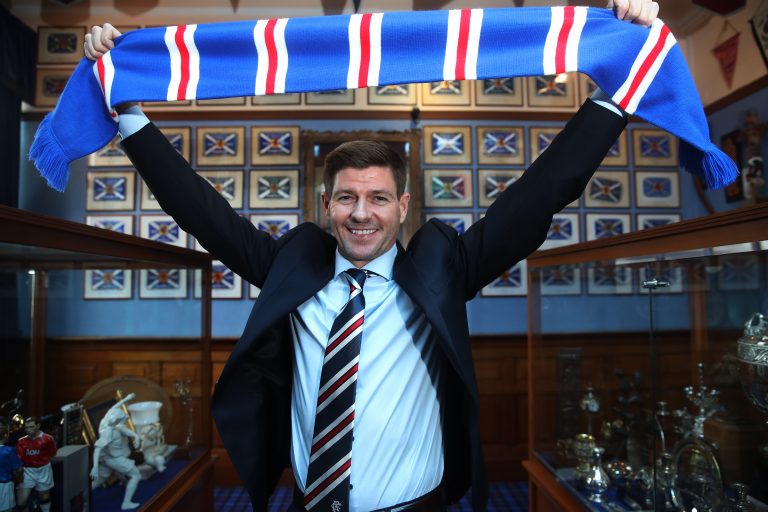 May 2018. A month that would change Scottish football, as Liverpool legend Steven Gerrard was confirmed appointed as the shock new Rangers manager, an unveiling at Ibrox which sent seismic reeling through football with a football icon, a true international superstar coming in and becoming the new boss in Govan.
And three years later, exactly how have the SPFL used Steven Gerrard's presence in Scotland to expand the Scottish game?
No sponsorship, clubs dying on low finance, bail outs from the government and a Chief Executive who spends all his time whining like a schoolgirl to First Minister Nicola Sturgeon.
Rangers brought in a global megastar, a man it's safe to say who has the fame clout not a million miles off the Messis and Ronaldos of this world, and how have the SPFL used that coup to enhance the Scottish game?
It's an absurd embarrassment. Rangers appoint one of the biggest names in football and the governance of our game do absolutely nothing with it to expand our league. Instead it's Rangers left to use Gerrard's name for our own needs and expand into India.
Let's face it, we don't care about the SPFL, it's a backwater league and serves the needs of few, and certainly not us.
So we're quite happy if we keep Stevie all to ourselves.
But does anything else show the shortsightedness of our governors that they basically ignored Stevie from the start and didn't use it to grow the Scottish game?
Talk about cutting your nose off to spite your face.