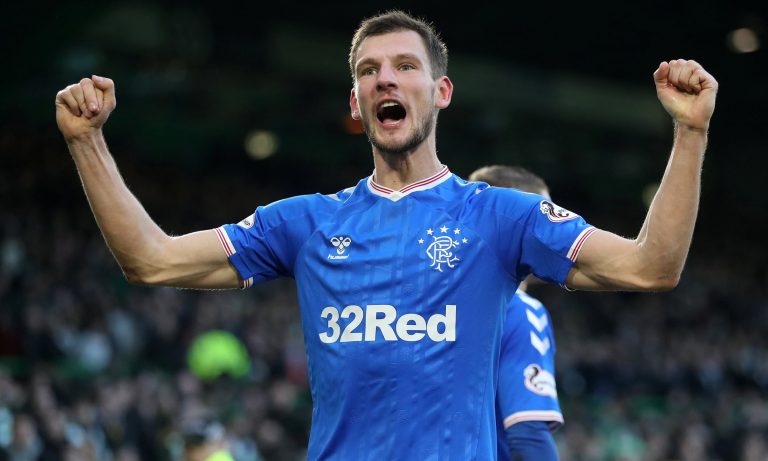 We recall earlier in the season a few misguided souls among our support actually proposed Calvin Bassey as a replacement for Borna Barisic.
They were so impressed by him some of them picked the ex-Leicester man over our world class Croat.
Rangers' trip to Paisley, we hope, ended that one.
It's simplifying things to say Bassey was out of his depth, but the harsh truth is he cost at least two of the goals at St Mirren Park, and looked completely ill at ease with the match, the system, and the tactics.
Bassey is one with great strength, pace, and power, but he lacks defensive intuition (something we've said a few times) and he's hardly graceful.
Of course, before we go any further, he's literally just a kid, but if you're good enough you're old enough. But he isn't.
Borna Barisic is in a different league, and Rangers look a completely different team when either he or James Tavernier aren't in the side.
Bassey's lack of width meant Rangers struggled to get up the pitch – the usual switching play between Tav and Barisic was not there, and Bassey's one-dimensional play was not the right move for a match which required a little more thought to breach St Mirren's rearguard.
Many fans think Stevie got the selection wrong – he definitely got LB wrong.
One of Rangers' main tools is that extraordinary width, overlapping runs and crosses Tav and Barisic give – take either of them away and you remove that dynamic.
Bassey has his place, but a cup quarter final against a team who are in form probably wasn't it, and our manager, who has got 99% right this season, can count this as the 1% that was a mistake.
He should have played a stronger team, and we'll get onto Zungu's disappointing display another time.
But no, Bassey isn't Barisic – he's decent depth v Hamilton, but in a big match, he's just not got it.
Sorry.