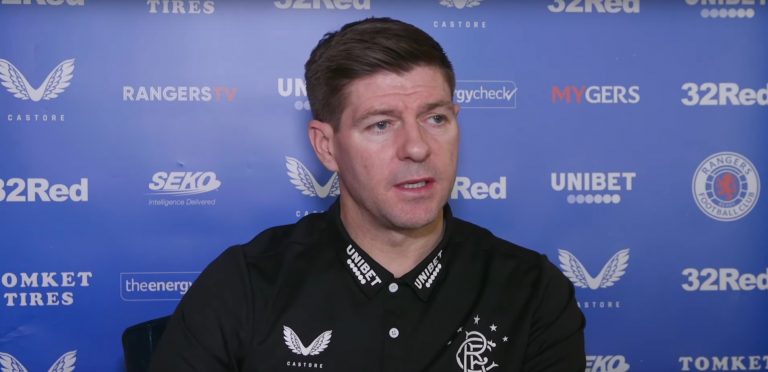 There was one major reaction from Wednesday night's defeat in Paisley from Rangers fans, and it was quite universal.
It was also true, correct, yet also strangely hypocritical.
Following on from weeks of praise at our squad that no matter which players were selected, Rangers were no weaker, suddenly fans changed their mind and argued Steven Gerrard should have sent out his best team.
And for a quarter final in the cup, we tended to agree.
This, unfortunately, was a match symptom of believing your own hype. That no matter the strength of the first XI, it was always enough to do the job whatever match.
Quite simply that isn't true.
Rangers do have a strongest XI, but the drop down to the squad players is infinitely smaller than it used to be.
But it doesn't mean that Bongani Zungu is a like-for-like replacement for Glen Kamara (not yet anyway), or that Cedric Itten leaves us no weaker than Alfredo Morelos.
Critically, we learned Calvin Bassey is a truly pale imitation for Borna Barisic.
This weekend we'll be back to full strength. Guys like Bassey and Zungu and even Balogun may/will be on the bench again, and we'll treat our opponent with the respect we perhaps didn't show St Mirren.
But one thing is for sure, as brilliant as our squad now is, Rangers are still strongest when we pick our best XI.
And we will definitely do that come tomorrow.