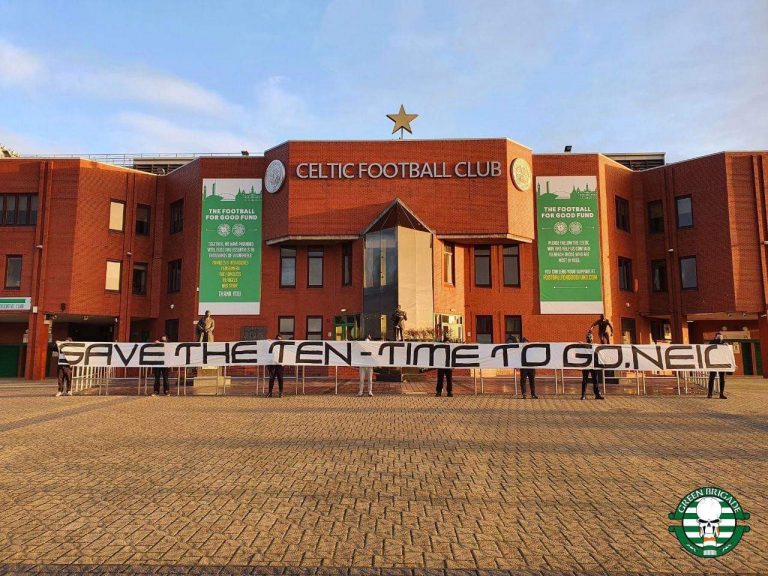 Poor old Celtic. While Rangers top the table and prepare for another mouthwatering Europa League clash, our green and white chums' fans aren't too happy, as you can see.
It's been 10 years since Rangers had bragging rights in Scotland, and while 'we've not won anything yet', the sea-change in Scottish football is hard to deny.
Hard to deny just how good Rangers are domestically, and just how good we are on the continent.
And clearly our cousins in the east have had enough, and want rid of Lennon, poor chap.
All we can say is we desperately want him to stay.
Why? Neil Lennon and Celtic have never even come close to a win over a full-strength Rangers. Every 'title' they've won has been against a weakened Rangers, first the collapse in 2011/12 following Steven Naismith's injury and then administration, before three titles against a truly pathetic Rangers side, which was still finding its feet back in the top flight. Then a default fraud title voted them by the SPL.
This season, against a proper, top class Rangers side which is doing a very good job of honouring Walter Smith's level all those years ago, Celtic have no answer.
And their fans aren't too happy about that.
Long may it continue we say. More banners please!