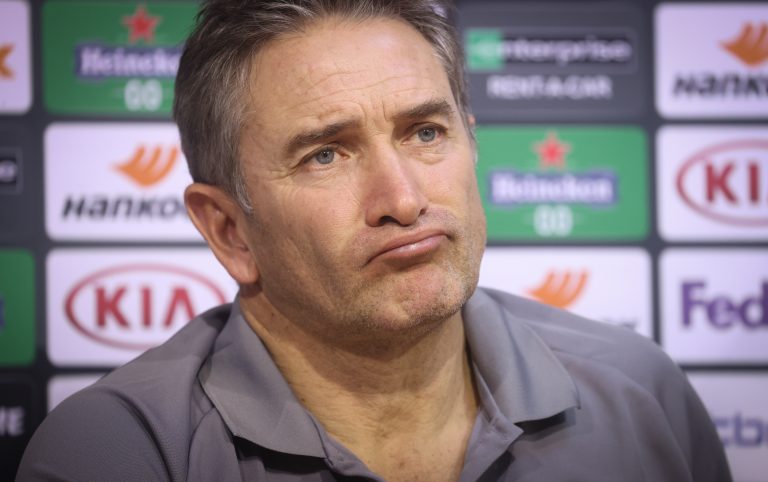 We're looking into Standard Liege in some depth today, strengths and weaknesses.
The league table in Belgium is very enlightening, and reveals a lot more about what Stevie and Rangers are up against, and here are some facts for you to look at over your afternoon before the main event in a couple of hours.
1: Standard Liege are third in the table, but 10th for goals scored. With just 13, they're a mile off the standard set in that division, domestically anyway.
2: They are joint second for goals conceded, with 7. Like Rangers, the Belgians have been extremely ungenerous for shipping goals recently.
3: No player in the Europa League qualifiers scored more at home than Selim Amallah, with four. He's a genuine threat on his home turf in that competition and he's second top scorer in the competition so far based on the qualifiers. All his goals are on their patch.
4: There isn't a single defensive attainment Liege excel at in the league, with their best being third for tackles with a distant 6th for interceptions. Defensively this is a team extremely vulnerable and if Rangers get at them, they'll buckle.
5: Last season only Astana and Man Utd managed more shots on average than Liege in the EL, but we know already that they're pretty wasteful, hence their score rate.
It's an interesting bag, and while Steven Gerrard will know all this and is a better manager than us, from the safety of a keyboard we'd suggest putting the defence under pressure as much as possible, while being tight in our defence and paying particular attention to Amallah. But of course the group stage is a hell of a leap over qualifiers so he may well be a busted flush who's already peaked. But worth paying attention to anyway.
We will watch and wait.