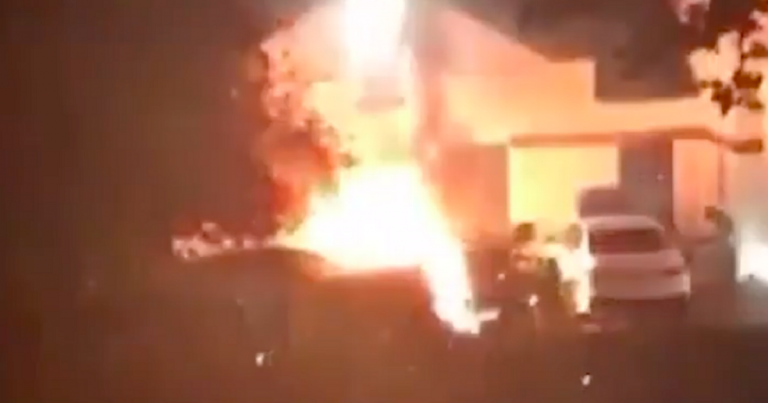 The despicable act of vandalism on Allan McGregor's car follows the non-so-distant incident on Alfredo Morelos' set of wheels, and demonstrates without a doubt that Rangers players and their property is 100% being targeted whoever and whatever the reason.
McGregor, by no means a saint, has been pretty much on good behaviour since the Loch Lomond incident and in truth has been close to a model professional, and while there are issues with Morelos' discipline and attitude these days, none of the above can justify the wanton acts of malevolence on their property by absolute Neanderthals with no respect.
McGregor's car of course was set on fire, destroyed completely, requiring three fire engines to tackle the blaze, while the incident on Morelos' car will never be fully properly established.
But it's safe to say that the second incident on a Rangers player's car in recent times shows there is now a genuine and present danger to not only these men's property, but potentially to their own safety and that of their families.
When your home, your car, your anything gets targeted and attacked, it's evident your own safety becomes a concern, and this is showing the sowing seeds of a deliberate campaign against Rangers players.
McGregor's car was in his own driveway, meaning the perpetrators had to actually get in, to trespass on private property and do this. Either that or launch a firebomb at it.
Either way, just like Morelos' car was outside his home too, this upturn in violence against Rangers players is a continuing trend.
In the way Rangers players being physically attacked at Hampden merited only a few arrests, and was literally defended by Hibs' then CEO Rod Petrie as 'over exuberance', there's a culture of justification when something happens to hurt or damage Rangers.
And we highly doubt this will be much different.
Just yet another example of our disturbing society these days, and the hate within.