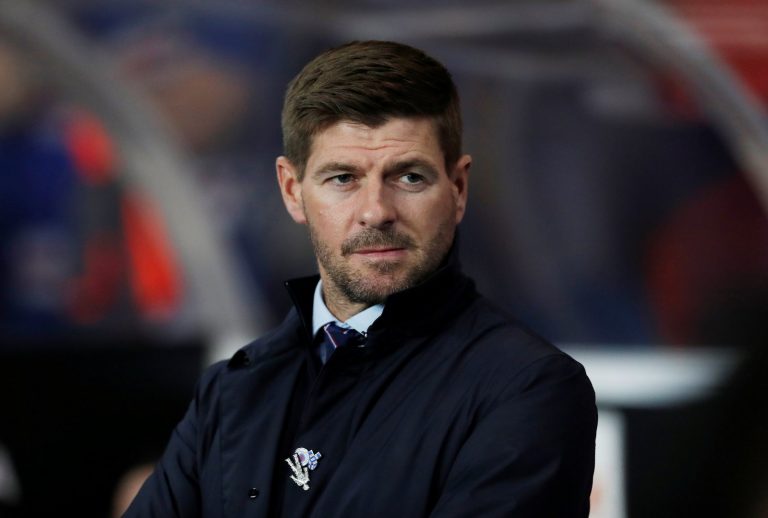 As Ibrox Noise brought to you a week or so ago, Jamie Barjonas is yet another 'highly rated' future of Rangers to be dumped out on loan only weeks after his manager spoke of him as the second coming, and of course that will take him to the end of his contract which won't be renewed.
Maybe you've caught us in a grumpy bad mood, but following one of many soundbites from our manager assuring us one of thing or another, before the exact opposite took place, we do wish Steven Gerrard would stop talking up players only to then ditch them as not good enough.
He started on this path, by calling Ross McCrorie not only remarkable, but a future captain of Rangers and a player he wanted to build around. But then refused to play him.
There was Glenn Middleton he spoke so highly of, before then dumping him completely.
He then continued by referring to Greg Docherty as a model pro doing everything right and impressing in England, but pointing out that wasn't good enough and he needed to leave.
Then there was Jamie Murphy, a player he bigged up on the winger's return to fitness, but then axed regardless.
And now Jamie Barjonas, only this summer bigged up as another 'future of Rangers' and then recently his manager spoke highly again of him, and now he's ditched out on loan.
Of course, he never spoke particularly positively about Jordan Jones in fairness, and he kicked him out too – so that's a good counter example to the responses which might argue 'he HAS to speak positively of all his players.'.
See, we've not been critical of Gerrard at all in recent weeks, most readers will notice we've been mostly praising of his work because how could we speak in any way ill of his or Rangers' superb performances and results?
But then Hibs happened – we've been magnanimous about it, and fair, we think, but when you hear yet another promising player is booted out and he adds to the list of four or five players fans actually like who got no chance under Gerrard, it just gets a little frustrating.
And we're all allowed to vent that.
It's just a shame so many Auchenhowie players and Rangers fans among our squad got etched out in the past 12 months, and of course if the results go back to parity this week then we'll have a lot less to whine about.
But hey, the rollercoaster that is Rangers never stops.
Would you have rather we kept Barjonas etc?