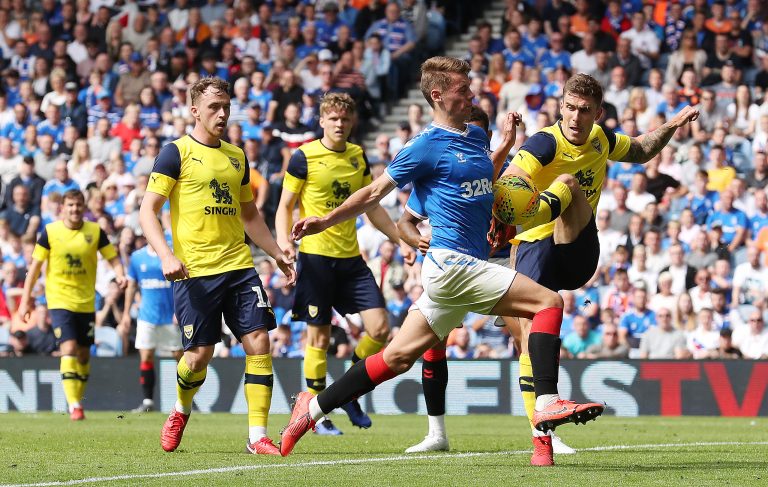 The most important story this week wasn't Morelos related, or new players, or Rangers' win at Hamilton.
It was, purely and simple, securing promising young defender Lewis Mayo long term, on top of having done similar with Leon King.
Following the Kai Kennedy debacle, Rangers and youth have been a thorny issue, and after Ibrox Noise received harassing emails from a Kennedy representative who claimed Steven Gerrard is the reason Kennedy rejected the deal and not money or a move to Celtic, to get two defenders of similar age to Kennedy (Mayo is of course a little older) to commit to the club shows there is a potential pathway and youngsters do want to stay here.
We admit, as much as anyone, that Rangers' relationship with the youth sector of the club has been farcical in recent years – not enough quality has come through and the ones that surface either don't make it or get sold.
Billy Gilmour left because he wouldn't have been picked, and it's a lesson the senior management at the club appear to have heeded.
While Nathan Patterson is not yet a regular, he has been in the match day squad a lot and he's been getting minutes. Obviously he has the in-form James Tavernier, club captain ahead of him, and that'll take a lot of shifting, but he's getting his foot in the door for sure.
And Mayo has seen that, and decided to commit to the future, just like King did.
We know plenty of our kids leave on loan or permanent, we know the success rate isn't good enough, but even the best academies only produce a few rare gems genuinely good enough for the senior team.
And club officials rate King and Mayo as good enough long term to make their mark.
Steven Gerrard is building something and it's looking good right now, hopefully kids like these and more can be part of it in the future.