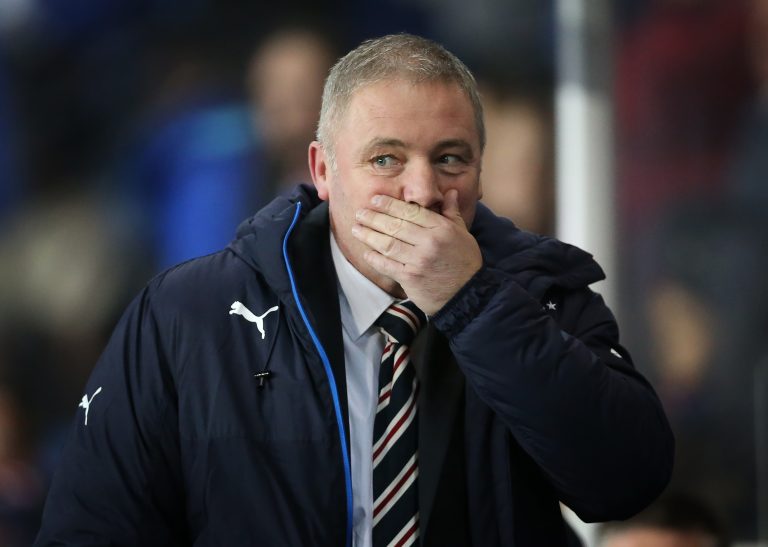 With debate continuing to surround Morelos, we noticed something that does not sit well with us, but the continued silence now makes it impossible for us to ignore it any longer.
The fact is, there are people who should be acting in the best interest of Rangers, who are actively undermining the price of our best players, and we do not know why they are doing it.
For example, why did Ally McCoist think it was a good idea to suggest to the press that Rangers would be happy to accept £12M for the Colombian, when Celtic have come out and demanded almost four times that for Edouard?
In fact, all the Celtic players, who are now linked with wanting to jump ship are, in Ally's opinion, "easily" worth at least double Ally's top price (£20M) for Alfredo.
So, the question we want to ask is why?
Clearly, McCoist has been a player and a manager long enough to know how much top players go for. So, this makes us wonder what his real intent was?
…which makes us wonder if McCoist harbours some type of grudge against those who took over. Which is not an attack on him, just a question.
But looking at the bigger picture…. why are our other influential voices so quiet about the price of our best players?
Shouldn't they be trying their best to talk up the price of our players, because Celtic's old guard aren't quiet.
If you don't understand what I'm talking about, I will spell it out.
Why should Lille now pay £30 to £70 million, which should be the going rate for a leading scorer in Europe, when one of our most famous managers and players openly says Rangers would accept £12m and no-one contradicts him?
Don't get us wrong, we respect him and he's entitled to his opinion as we all are, but we're a little surprised other club legends aren't stepping in and bigging our players up.
It's no wonder the two sides are far apart.
Yet, there is still no-one out there shouting out the true worth of our players to the press.
There is no doubt Rangers have improved…. but when other leagues (and indeed Celtic) are rolling in money for their assets, being blunt this is one big area where we could do a little better.
Rangers are right to hold out for a fair price, but we need to do a far better job of controlling the message, through the use of ex-managers, and our retired players.
If they did, Rangers would get far more money to further strengthen the team, and that's what matters.