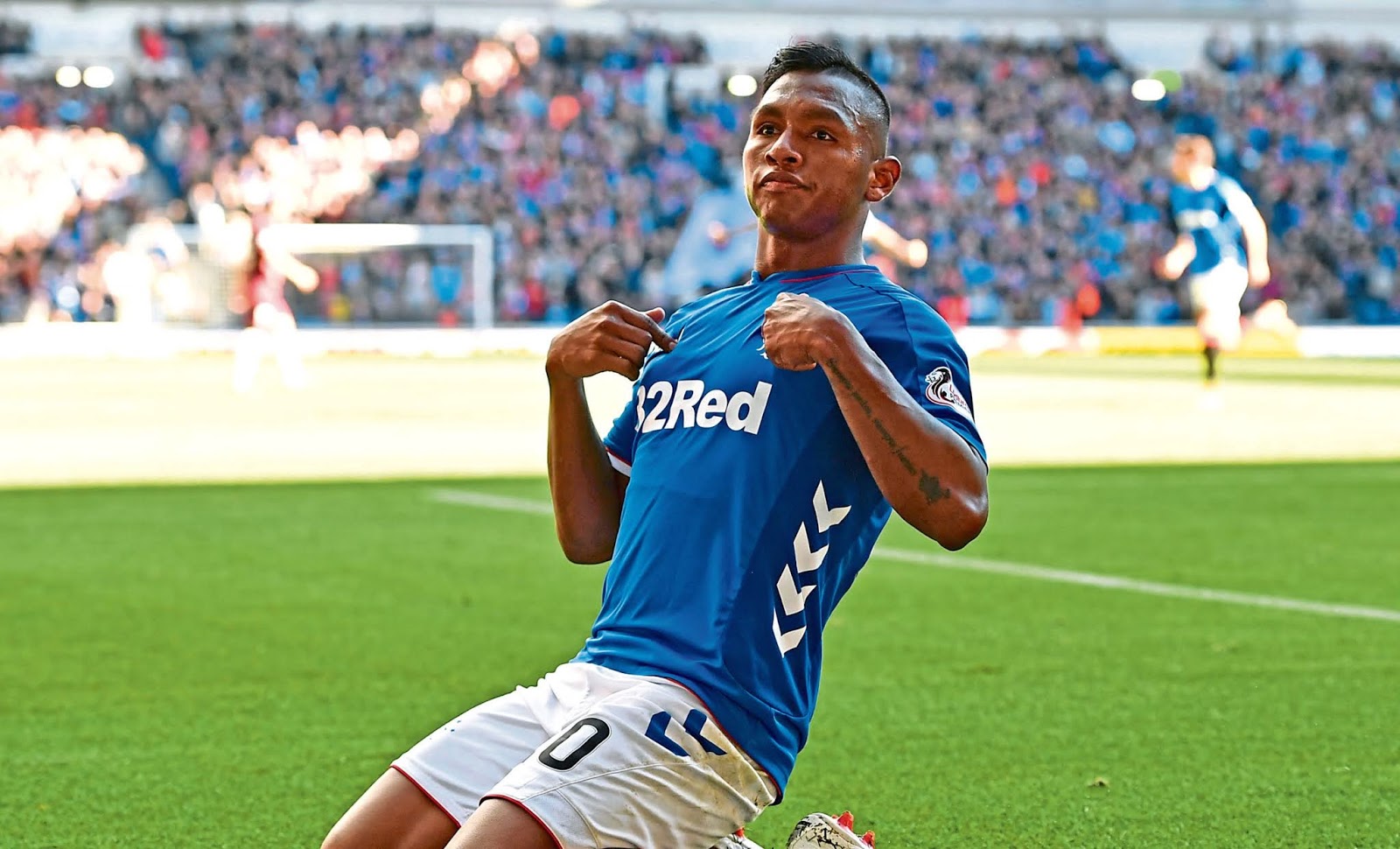 Steven Gerrard has confirmed he had a pep talk with wantaway striker Alfredo Morelos, and if we compare his numbers at Pittodrie with those at St Mirren, the different is subtle, but telling, and Gerrard's words clearly made an impact.
If we look at Morelos' passing level in Aberdeen, it was a very respectable 82.1%. Versus St Mirren it was only 2% higher.
And the amount the Colombian had the ball was in fact much higher at Pittodrie, with 68 touches compared to only 40 v St Mirren.
However, this sums up the difference – two goals, one assist.
Why?
Focus and hunger.
Morelos used his body and resources infinitely better yesterday – he didn't have to hog the ball to make good use of it, and while he wasn't super clinical, his 8 shots with 5 on target smashed his 4 shots all off target last week.
He also only lost the ball one time against Jim Goodwin's men, compared with a dreadful 5 concessions up north.
In short, he was up for it, focused, and directed his hunger to the match and to scoring.
(Bear in mind he was even worse than Aberdeen out in Germany – a truly awful display on Thursday)
What does all this mean?
It means a few things.

One:
Morelos was never out of form – he just wasn't focused. The talent and the quality was still there, but the Colombian wasn't directing any of it to the shirt. No one will convince us overnight he's regained his form. Downing tools is the paramount phrase here.

Two:
He is playing for his move away, realising his abysmal focus and downing tools was hurting his value and his prospects.

Three:
How much better would Rangers have been January onwards had Morelos not been a spoiled brat and lost interest?
We have no faith he's turned over a new leaf and wants to stay. But while he's here we expect him to continue putting performances like Sunday's in, because anything else would insult our intelligence.
And his manager's.