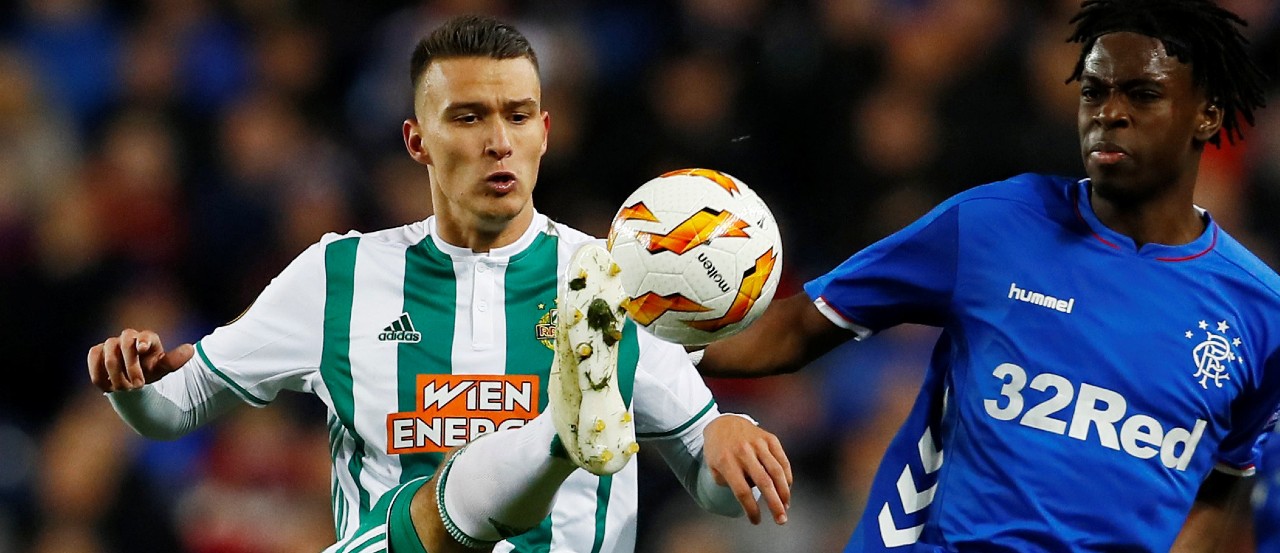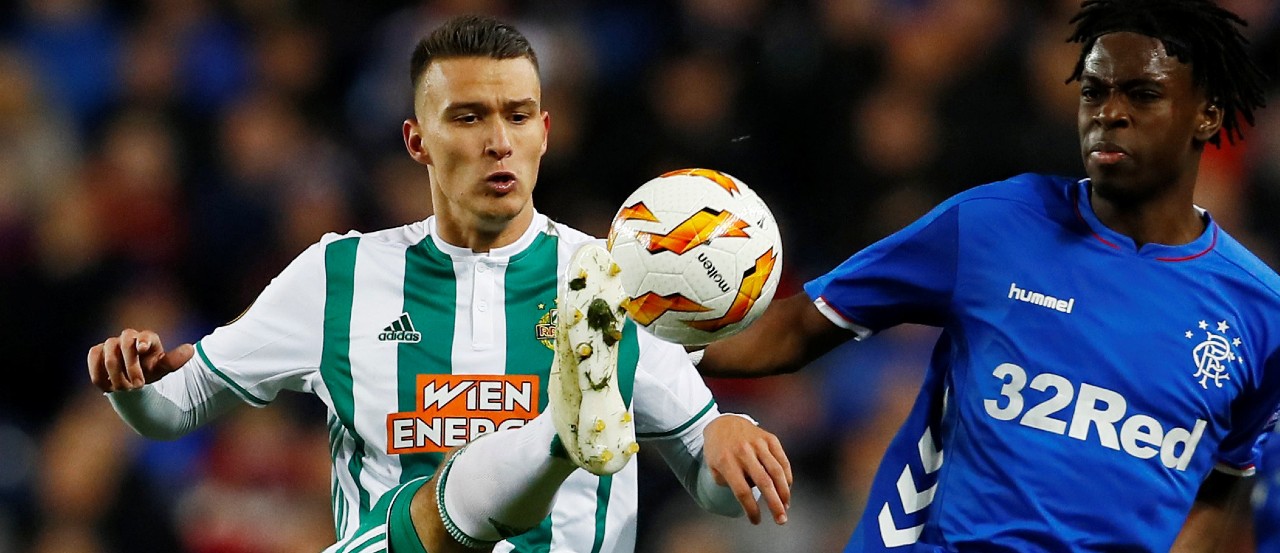 Rangers have stepped up efforts to solidify the defensive midfield slot after seemingly giving up on Amiens' Zungu and turning attention to former opponent and Rapid Vienna star Dejan Ljubicic.
The £2M-rated Austrian, 22, is set to move on from Vienna and with just one year to go on his deal could be secured for even less than his current market value.
It all bodes curiously for Glen Kamara, who as Rangers' main DM by trade struggled with consistency last season and talk has been strongly of his being sold – and these repeated stories of Rangers negotiating over players for his position appears to bear that out.
For Ljubicic's part, a DM by trade, with occasional appearances at CB, the Austria U21 international is also being tracked by our Old Firm 'friends' Celtic (as usual) and at just those 22 years of age he can already boast well over a 100 career appearances, including, of course, two v Rangers in Gerrard's first season in charge.
With a near-90% passing accuracy v Rangers in Austria, including one critical interception and tackle, all of which contributed to a home win, the Austrian is a rising star in the game and it's honestly a touch surprising his current employers are letting him go.
In terms of the type of player, our friends at totalfootballanalysis.com compiled a full dossier;
To paraphrase, as per his slot he sits in front of the defence, as a 'metronome' keeping the ball ticking, using it a lot and weighing up the next move, and while he lacks pace and burst of speed, he reads the game extremely well for his age and anticipates the flow of play. He also doesn't make too many errors, and he's an exceptional passer, which puts him far ahead of Kamara in almost all respects.
He does support attack now and then but it's not his forte, and he is generally more supporting the game from deep and using players around him to make the best passing moves and decisions forward.
A very sensible signing if Rangers can make it happen.