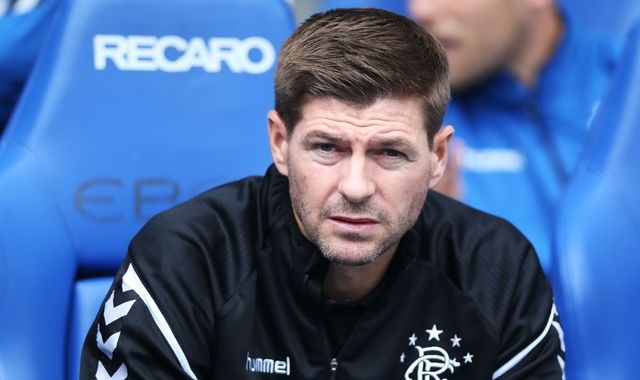 Just where do Rangers go from here up front?
Once Morelos' sale goes through, Rangers will literally have zero fit strikers to face Aberdeen this weekend, with Jermain Defoe out injured and absolutely no one else suitable.
Ever since it became clear Florian Kamberi wasn't going to be coming back, Rangers have had a bit of a striking crisis up top.
Only Morelos and Defoe stood between Steven Gerrard and having no options up top, and now one's being sold and one's injured, the options aren't even threadbare.
Greg Stewart is literally the only remaining option, and he's no 9 to say the least – he certainly isn't good enough for Rangers to fall back on.
No, it's evident a new signing has to be made in the next 6 days – someone who will be ready to be thrown right into the first team, and funds will have to be available for that.
Gerrard's own words are clear – he doesn't want a temporary solution, he wants someone available long-term to be a real major player for the entirety of the season.
This probably excludes a loan deal – but one may have to be used.
Rangers, up front, are in the most desperate state we can remember for many many years. No available 9, barely anyone who can cover as a centre-forward, and no options to put the ball in the back of the net.
Of course, there's a big caveat to this too – not a single Rangers striker actually scored any more than one goal in pre-season.
Of the 10 goals scored in the 'meaningful' matches, just one was from a striker – Defoe.
The rest were Hagi, Kent, Aribo you name it.
So while the options up front are desperate – the situation might not be.
But going into the Aberdeen match with no striker is definitely not what Steven Gerrard wants.
Not at all.