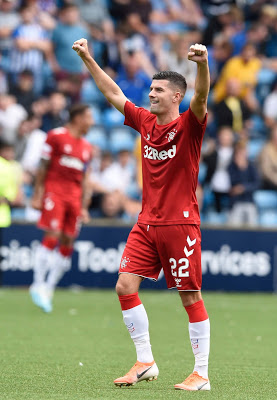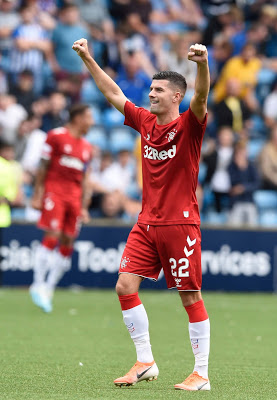 Jordan Jones has been linked with a move out of Rangers, with Middlesbrough and Stoke both being heavily credited with an interest.
While the NI winger has been mentioned as a loan, we'd be far from surprised if it was a permanent signing – Jones isn't in Stevie's favour, and never was, however much we like him, and at his age absolutely needs first team football to retain his place with the national side.
With Ryan Kent firmly established as LW and Joe Aribo now taking up that RW slot, the vacancies for the ex-Killie man are non-existent, and his absence from the bench yesterday told as big a story as any.
We're not quite sure why it hasn't worked for Jones at Ibrox – he's a Rangers man, and this was his dream move, but from the start, the manager didn't call upon him an awful lot, using him just 50% of the time, and for a much-hyped pre-contract this is extremely disappointing.
Whether it's his attitude, whether his training isn't up to it, whether it was just 'that' red card, we don't know, but the manager looks elsewhere for options over the former Boro man.
And we can't help feeling anything above a million would easily prise him south to a side who'd actually use him.
It's clearly not working out at Govan, which is a shame, but so be it.