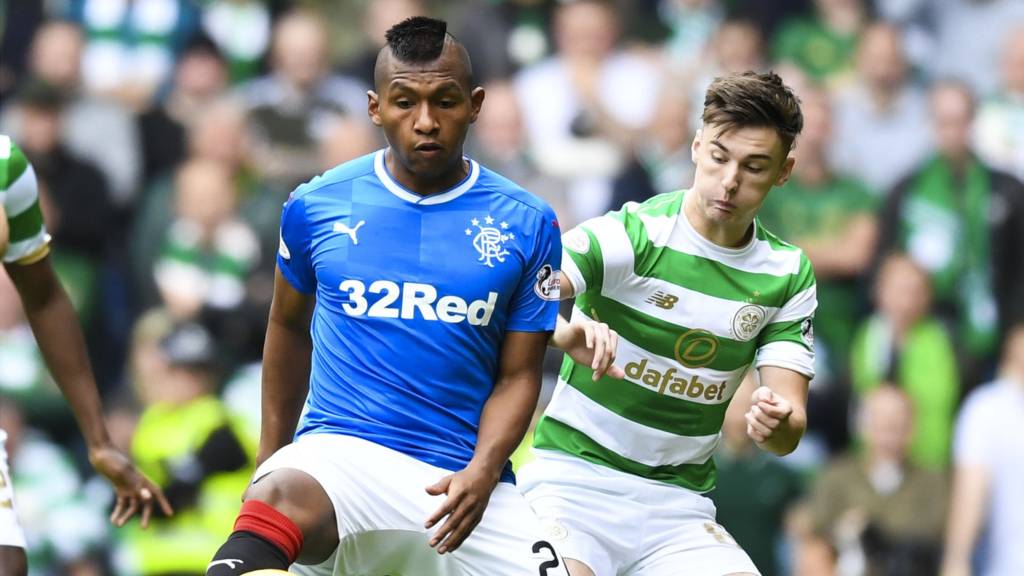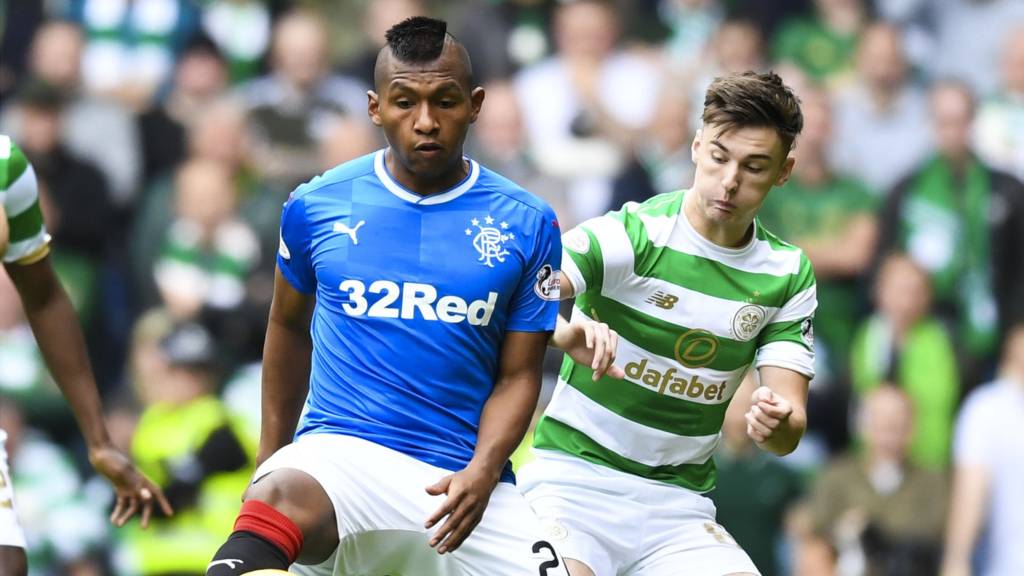 Having laboured to a turgid win over Motherwell, to follow on from horrific displays against Kilmarnock and St Johnstone, few gave Rangers a sniff today.
Few, including us. Yes, like most of you reading, we had no hope for a decent performance never mind result, and we had given up on anything, hoping only for damage limitation from the first whistle.
But once again, fan expectations were defied as (almost) to a man Rangers honoured our shirt, fought for every ball, defended like their lives depended on it, all while creating plenty of outstanding chances which better finishing and less competent goalkeeping (Celtic's Craig Gordon was sadly exceptional) would have seen goals from.
From kick off this was different – Rangers had a high tempo, high urgency, and pressed constantly in Celtic's half. For the first 20 minutes it was not just even, it was Rangers' game. The loss of Bruno Alves seemed to swing momentum though, and Celtic got their foothold in the game for the majority of the rest of the half.
The second half though was breathless – all that was good about Rangers in the first half was magnified and it was easily the best display against a side, with ZERO mitigating circumstances to trivialise the achievement aka Aberdeen, this calendar year.
From the best performance in a Rangers shirt from the brilliant James Tavernier, to the wondrous partnership between the again exceptional David Bates and the reliable Danny Wilson, to the hard work and frequently excellent football on the flanks from Daniel Candeias and Declan John, to the grit and dig in the middle from Ross McCrorie and the evergreen Jason Holt, then up to the steely tank-like hold up play from (the unfortunately profligate) Alfredo Morelos, Rangers more or less to a man were absolutely fantastic.
Josh Windass had a quieter game, if not a poor one, and less said about Kranjcar the better, but overall this was a scintillating game – and Rangers fans were given a team to be proud of.
Murty did it again – he went to Parkhead and nailed it. Just like he did last time. We have been against his appointment from the word go, even if we have respect for the man, and results and displays till today justified that concern, but if Murty can start to cultivate what was good at Parkhead and keep it in his team going forward, Rangers can finally feel like we are on the right path.
We would love to be wrong about Murty, and we certainly were wrong about our prospects today – as were the rest of the fanbase, in truth.
We still do not think we will – we foresee a continuation of recent displays rather than this one being a turning point but we would give anything to be wrong.
What we got today is what we expect from our Rangers team – hard work, constant dig, and even though in patches we tired and the pressing reduced, the desire was never gone.
And that defending was simply sublime – once again David Bates, smeared by Ibrox Noise readers more than once, was absolutely impeccable. A truly outstanding replacement for Bruno Alves and if the Portuguese does pack up his stuff and leave next month, Bates seems more than capable of filling his shoes. Meanwhile Wilson had yet another great match, and without Alves, suggesting it is more the run in the side than the partner of choice that is getting the best out of him.
The only backhanded worry we have is Tavernier's stellar, sizzling display down the right will only have boosted his value, and with Sunderland sniffing around, the amount will go up as could the number of suitors. But we have praised him most of this season as finally adjusting to the SPL, and today was his rites of passage.
That all said, it has to continue – if Murty is to convince us, he must keep this up, and get the most of what he has. He cannot go back to the dross we keep seeing at Ibrox.
If he can, he has defied our expectations.
And few would be happier to be wrong about this than Ibrox Noise.