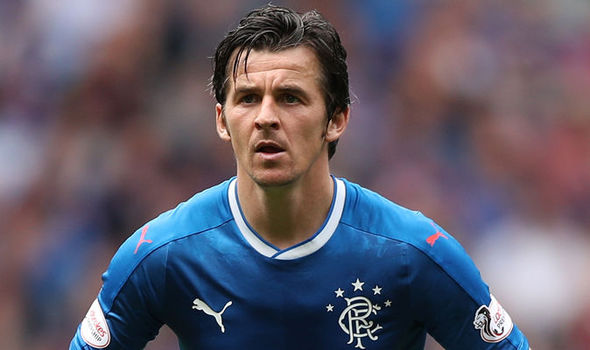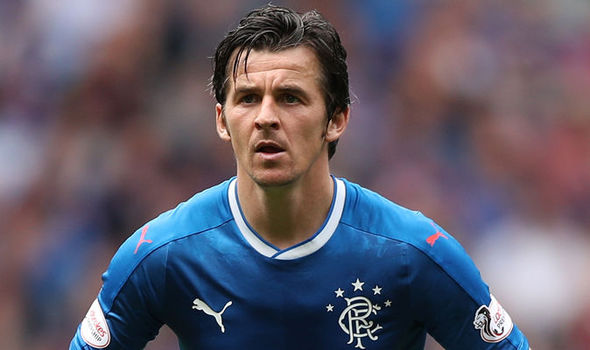 When Rangers returned to top-flight football last year, it was a situation completely unprecedented in British football, and possibly globally. A country's premier team, suddenly cast to the lowest division, having to start again and rebuild an essentially new team to climb through the tiers and ultimately restore itself at the top table again.
Leeds Utd fans know how this feels, and they have suffered the ignominy at Elland Road of being trapped in the lower leagues of English football for the best part of 15 years now. The only vaguely relevant other global comparison would be Monaco, who were dumped down a division in France for financial issues, but that is one division.
Hence the rules have changed for Rangers, and the situation we as a club find ourselves in is entirely unique. And one of the biggest barometers of measuring how far our institution has come in the past four or five years was the anticipation and expectation of where this giant of the British game would place itself in the table once the dust had settled on promotion.

For the record, yours truly expected roughly midtable – the squad we had last season was simply not good enough to handle the better teams in Scotland. It struggled away at Hibs and Falkirk (losing all four league clashes on our travels), it was made to look very poor by a thrifty St Johnstone side at Ibrox, and while there were wonderful wins over Dundee and Celtic to look fondly back on, at best it was all a distinctly mixed bag with a lack of consistency.
So, while I was happy enough with 4th-7th, other fans expected second place minimum, with some demanding a real fight at the title. We are Rangers, and we should never expect second best. And that is true; no true Rangers fan should ever 'accept' second best. We should always be absolutely gutted to not lead Scotland's top flight, not 'resigned' to not doing so.
However, something happened in the summer of 2016 which changed both my expectation, and that of similarly modest-minded fans who had just hoped to have a credible season midtable with the squad we had: we started upping our ambitions. Instead of bringing in similar types of players to the ones who had secured promotion, Mark Warburton completely abandoned everything he had ever preached, and he panicked. Suddenly he realised just how much was expected next season, and instead of picking out Waghorns and Taverniers, Rangers' budget appeared to rise massively as Joey Barton, Philippe Senderos, Niko Kranjcar, Jordan Rossiter, Lee Hodson, Joe Garner and others arrived at the Marble Staircase.
Rangers were no longer signing forgotten lower-league talents, but suddenly went straight into the deep end and signed seasoned internationals, top-class players, midfield powerhouses and other unexpectedly good players. The wage structure, while still not anything like the old days, still saw the marquee summer arrival in the form of Barton getting a very handsome £17K a week, while his peers got pretty healthy salaries themselves.
In short, Dave King and the board authorised a massive hike in the budget and if there is a single Rangers fan whose expectations were still modest after the likes of Barton, Senderos and Kranjcar came through the door, they made themselves very quiet indeed.
Rangers, put simply, now had a top two squad, and while perhaps still not quite on Celtic's level, it was a gargantuan statement and one which had accompanied demands.
You do not sign those standards of players to expect fourth place. And we do look at the table and we see Rangers in second. Where they 'should' be. The problem, though, is not the position, but the points gap and the performances. Rather than giving Celtic a healthy run for their money, Rangers languish nearly 20 points behind. On no level will that ever be acceptable. It is why Paul le Guen was fired, with, I hasten to add, a squad not a million miles better than the one Rangers had by September last year. Karl Svensson and Sebo, anyone?
But further to that, the painful reality that this expensively-assembled squad is only two points better than Aberdeen having played a match more. On no planet Rangers is this tolerable. Not on mine, and not on anyone's I know.
And to further compound the shambles, the marquee signings? All failed. Every single one of them. Whether injury laid them out or their own personality did, last summer's transfer business was an absolute disaster, and it is only because I love Rangers so much that this angers me. I know many reading this will think 'another negative Rangers article from a derided site that does nothing but slate Rangers' – absolutely true, because right now our Rangers are not delivering anything like what they should in light of last window's incomings, and a multitude of fans want to defend that and advocate that it is 'acceptable'?
It was not acceptable under PLG, with a newly-assembled squad. He was not afforded 'time'. But somehow fans cut Warburton more slack than any manager in Rangers' history due to the 'where we have been' clause as if how bad it was before is justification for how bad it is now.
Walter Smith came in and fixed PLG's mess inside 24 hours. That is what a good manager who understands the SPL does.
If Warbs' Rangers were 5-10 behind Celtic and 10-15 ahead of the rest, I think that would be a fair and acceptable reflection of what this squad should be at. But neither gaps resemble that at all, and that is what infuriates so many fans.
So yes, right now this site is painfully negative, and it winds us up writing these articles because we want to be doing what we did last season, which was 90% positivity (odd how no one ever brings that up). But then give us something believable to be positive about and the mood on here will reflect that.
Honesty is how we work, stating our opinion based on what is happening. If you want buttercups and rainbows and propaganda telling you 'we will learn from this' go somewhere else.
We support and love Rangers, and that is why we struggle with where things are right now. Many likeminded fans are exactly the same.