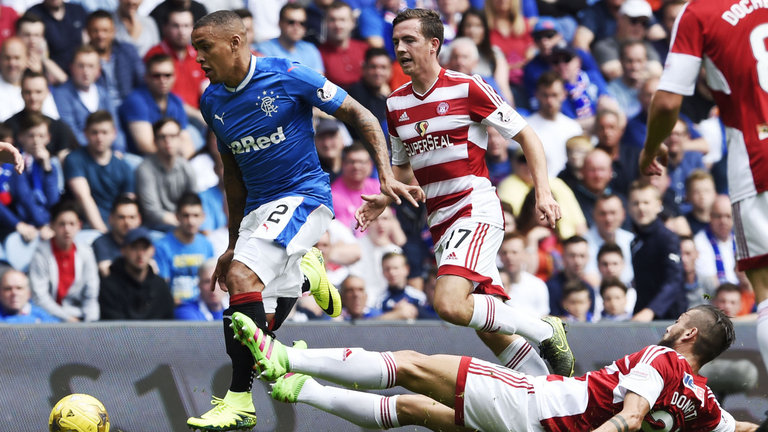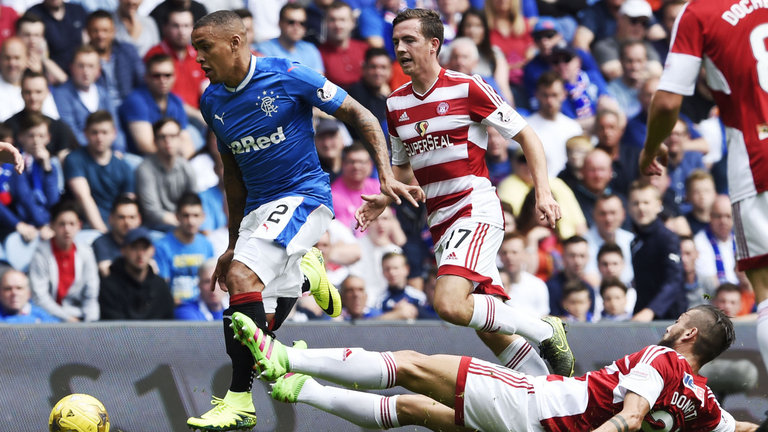 Going into this congested seasonal fixture schedule, Rangers fans' expectations for points haulage were modest at best. With dismal form leading into the end of the year, seeing painful draws v Ross County and Hamilton punctuated by that dreadful night at Tynecastle last Wednesday week, there seemed only a limited chance that the terrible trio of the two matches v Hearts and the clash with Aberdeen would deliver much more than a point or two.
However, despite the first one on the list ending so badly in Edinburgh, the convincing dispatches of Derek McInnes' men before Ian Cathro's ill-fated debut at Ibrox have shown a sudden upsurge of form, with manager Mark Warburton apparently now willing to change the shape at long last to suit the league he is in, while taking some personnel risks too. Risks, it must be added, which are paying off sweetly.

It has seen six points of nine which is far better than fans feared, and demonstrated this Rangers XI can live with the best in the league, sitting clear in second at long last.
However, this Friday sees Warbs taking his men on a road trip to the shire of Hamilton, and the venue of New Douglas Park to face a side who have already taken a point away from the last time the two met. Indeed, Martin Canning's men, mostly bottom two or three until recently, are now midtable, if admittedly only two points above the bottom slot, with all the bottom half pretty evenly matched up till Kilmarnock in 6th with only four more than the basement side Partick.
And this is the real bread and butter for the Hat. Full plaudits to the man and his XI for turning things around these past two weeks, it has been a joy to watch Rangers put away Hearts and Aberdeen with relative ease; but Warburton has to prove he can deliver it against the diddy sides too.
The Hamiltons, Killies and Counties have been a mixed bag so far in the SPL this season for Rangers. While beating Dundee, they drew with Killie and putting away Motherwell saw Hamilton take a point. And of course beating Inverness was greeted by County nabbing a point.
A real inconsistent batch of results which has been the flow till that impressive victory against the Dons. Since then there looks to be a corner turned, a corner I still urge caution on; a large metaphorical bus could still career off and smash into everything, but as things stand it is going in the right direction.
In order to continue that, victory on Friday is the real litmus test. In truth, as midfielder Andy Halliday said last season mildly sarcastically: 'every match these days is 'a test'. The factuality of his statement is in no doubt and the accuracy of the sarcasm is fair too. Every match really is a test, and Rangers are constantly being judged in ways we never have before, by ourselves as much as by Scottish football. But it is equally safe to say it is tiring to see it that way. But also necessary.
Hopefully Rangers' fine form continues against the dunces of the league as much as it has against the elite sides.