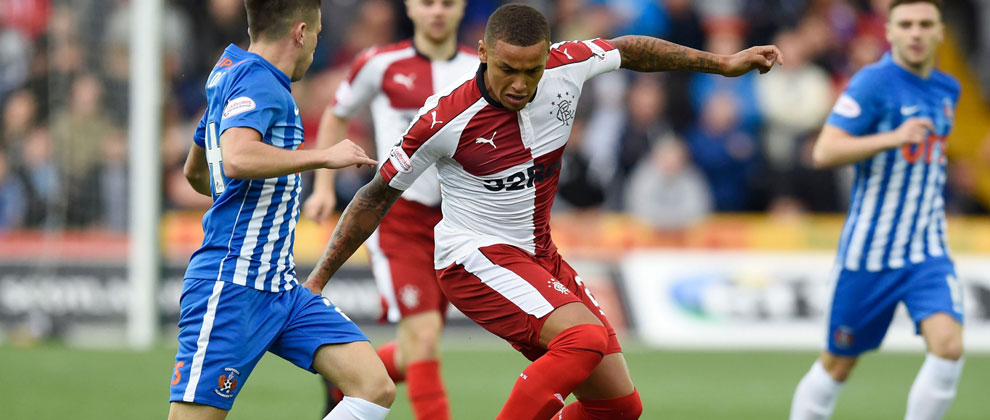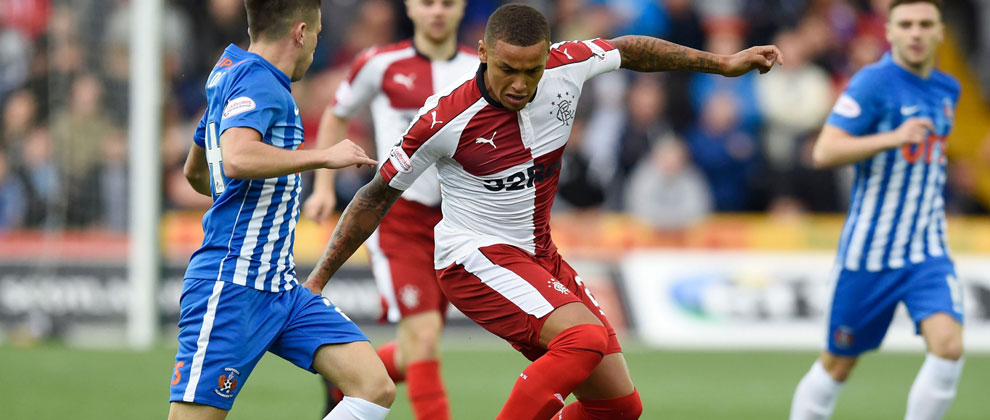 While Rangers remain unbeaten on their return to the SPL, and on paper a two wins two draws record is not exactly terrible following four years in the wilderness, the worrying signs from the last disappointing match at Ibrox v Motherwell not only remained prominent tonight, but arguably grew as well.
Rangers' return to the SPL was all about showing the flowing football which punctuated Mark Warburton's successful maiden season in Govan at one level lower could transfer to a higher plane. That the off-ball movement, the one-twos, the slick passing and the frequent goal hauls would translate perfectly to the SPL, with theoretically better players brought in to handle the step up in class.

The harsh reality is that neither the system, the management or the players in any shape or form have properly adapted to the increase in quality, and that was never more in evidence than tonight's stale and clueless draw at Rugby Park.
Just like against Motherwell, Rangers found themselves facing a side well organised, intelligently set up, and working hard for each other.
And just like against Motherwell, Rangers' predictable passing and impotent attack were exposed while that dreadful defence got even worse with the last-minute injury-enforced inclusion of the diabolical Clint Hill.
While Rangers did not lose this game, it felt like a loss, especially given the home side were also down a man for nearly half an hour following Taylor's red card.
But the home truths about the failings of this team, its system and its management are becoming a real problem. People call it 'negative', and that this site, and others, should get behind the team and support.
Well, support we all do, but only the blindest faithful would not criticise what is evidently requiring altering and changing.
It is becoming worryingly apparent that Warbs' system simply will not cut it at this level. It was destroyed by St Johnstone last year, and this year is struggling against the supposed relegation-fodder like Motherwell, Hamilton and now Killie.
The players, too, are simply not performing; whether they are unable to step up to the SPL, or the system is immobilising them is unclear, but the players just do not look comfortable in the top tier of Scottish football. Joey Barton has not impressed, Robbie Kiernan is a rabbit in headlights, Clint Hill a disaster, while Kenny Miller, ever present starter, is really failing to translate his latter form from last season into this.
Harry Forrester keeps driving and is the player of the season so far, not that he has much competition, and while Barrie McKay had his best match of the season tonight, it still was not exactly what we expect of him.
And Mark Warburton? Just does not have an alternative approach, does he? Whatever the system or formation is, he cannot deviate from his flowing football tactic, which evidently does not work in the SPL. If it cannot succeed and look convincing against the worst teams in the league, one only fears what Celtic and the likes of Hearts & Aberdeen will do to it.
The international break has probably come at the best time. I keep nagging Warbs via this site to change his approach – what worked last season is not this. Only he knows if he is willing to try, because Rangers will struggle to be in the top half of the table if form continues like this.
If he cannot, if this is what Rangers are to be the rest of the season, God help us.