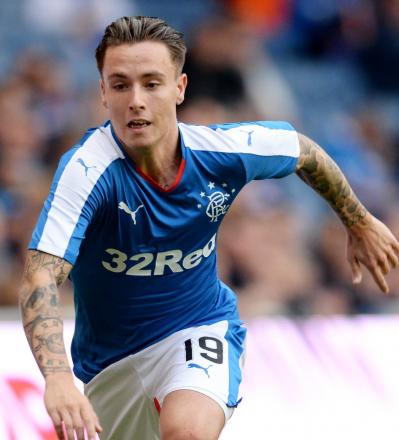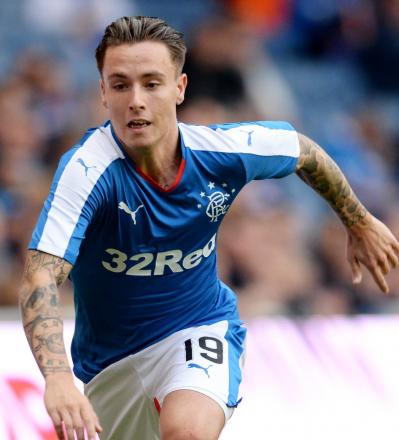 July 2012. Brechin City
and their hedge. Life in the Third Division began with that infamous trip to Glebe Park
in the Ramsden's Cup, and Rangers had lost just about the entire first-team
playing squad.
Carlos Bocanegra led the team out
with the likes of Kirk Broadfoot and Dorin Goian professionally continuing on
while awaiting a move away to a better standard of football. They did their
parts, by not abandoning the Club immediately, but naturally there was a
massive reliance on youth in that match, with the likes of Hutton, Macleod and
Naismith (Kal) all featuring.
But one player stood out – a fresh-faced
17-year old by the name of Barrie McKay.
With senior players like
McCulloch and Ian Black around him, the teenager, on his professional debut,
completely stole the show, with composure beyond his years, trickery, pace and
some deft flicks.
Indeed, at that moment he looked
like being the star of Division 3, and Rangers had a new fulcrum to pin hopes
of a recovery on.
Only, 'manager' Ally McCoist did
not see it that way. Around September and October McKay found himself
increasingly used as a sub, till 2013 when he faded almost completely out of
the picture despite impressing. By the end of that year he found himself at
Cappielow on loan, as it became clear 'manager' McCoist was simply not
interested in him.
In short, McKay spent 2013 on the
bench, and 2014 and half of 2015 on loan as he waited, waited, and waited some
more to finally be given a proper chance, a chance he felt he deserved.
McDowall was not interested in
giving him that chance, until Mark Warburton took over as manager no one in
charge at Ibrox seemed willing.
That is now three matches in a
row McKay has started – and while no one would claim he is Messi, it is not inaccurate
to say he has hugely impressed. He has provided two assists, and caused nothing
but trouble down the right hand side, and occasionally left.
Friday's display was especially
productive – it is a mature and intelligent McKay we now see, one desperate to
take the chance Warburton has given him while not forcing it and ball-hogging.
Indeed, McKay has measured his input just right. He still produces the fine
passes, deft flicks and raw dribbles, but there is more thought than there once
was – he produces end product, while interchanging extremely well with the-now
mobile midfield.
He has adapted his game to what
Warbs commands of him, and frankly he is doing so impeccably. It is David Templeton
and Tom Walsh who are fighting it out for that slot on the left, such is the
cementing of the right flank that McKay is managing. His new manager even cited
mass praise for the Murray
Park graduate:
"In Barrie
I see a player who is clever with the football. He needed a little bit of
confidence. He's had a chat with David Weir and myself, our job is to give him
a better environment. He trained really well from our first day here. It's not
about age – I don't care if you are 18 or 38, if you are right for the team. Barrie has done
everything to suggest he should be in the starting eleven."
36 months McKay has truly had to
wait for this, and he has patiently done so. Never moaning to the press, never
saying a bad word. He just got on with the loans, the waiting, and now,
finally, it is his time to shine.
And shine he is.