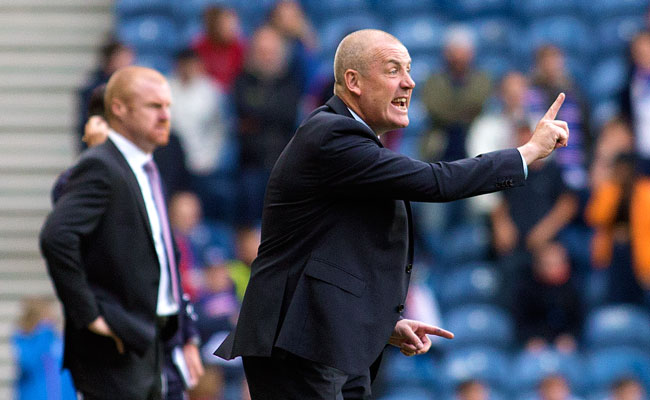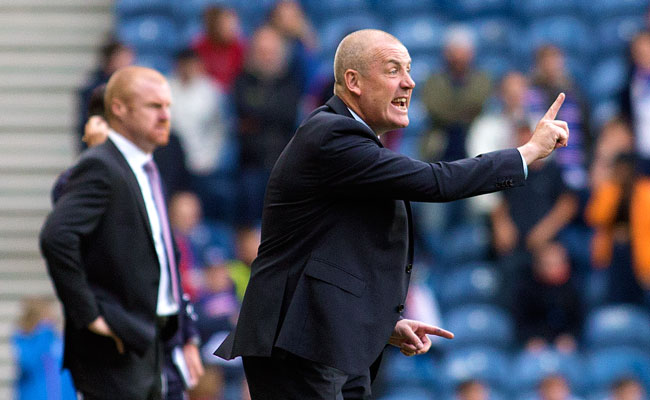 Having seen much of Brentford's
success under Warburton recently, the acquisition of the Bees' old manager
really was quite a coup. The new boss has been feverish in the transfer market,
rebuilding the team from scratch and tonight's test in the form of visitors
Burnley, albeit a friendly, would be a very good workout and indication of where
the 52-year old Ibrox manager's Rangers is at.
After a 90-minute display in
Govan, the verdict has to be:
Promising, but not quite the finished article yet.
Debuts were handed to almost all
the new acquisitions, with only Jordan Thompson remaining on the bench. As
predicted, the defence was Foderingham, protected by a back four of Tavernier, Wilson, Kiernan and
Wallace. The midfield saw Law, Holt and Halliday instead of Thompson, Halliday
and Murdoch, while up front utilised two flankers in Templeton and McKay, with
new signing Waghorn leading the line.
And in truth there was a lot of
good in that first half. The defence looked surprisingly cohesive for a group
of players playing their first serious match together. Kiernan and Wilson
seemed to have a good partnership, with only that one loose ball letting the
side down and slipping past the former Hearts man to allow Burnley
to snatch the win.
Otherwise the defence looked
pretty solid, and while Lee Wallace was rather ordinary, Tavernier was superb,
and easily the best right back Rangers have had since the SPL days. While some
of his passes were a little astray as he cultivates an understanding with
others, his general wing play was impressive, and his defending even better.
Into midfield and after a slow
start Law got going – still not what we would expect, but better. Halliday was
excellent, covering every inch of grass and proving himself a very able holding
midfielder. Holt had a quiet and relatively ineffectual game, and would not win
a deal based on that display alone.
Up front McKay struggled –
looking a pale reflection of the starlet who burst onto the scene in 2012, he
failed to make any real impact on the match, with his counterpart Templeton
only managing to have a brief foray into the match inside 15 minutes, before
disappearing entirely himself.
Waghorn was bright and
hard-working, but sadly his composure was poor, and we are starting to see why
he only got 7 in 29 for Wigan. An honest
player, he works doggedly but struggles to put them away.
Overall the team unit was
actually good – the defence and midfield worked well, with good use of the
ball, sprayed passes and high pressing when chasing. Unfortunately the attack
was pretty toothless, and cries out for a reliable striker Rangers can depend
on. There simply is not one currently in the squad. The wingers also struggled
to impact, and one suspects Warburton has a dilemma of a three-pronged attack
or the two flankers and one striker combination.
The one big disappointment was
once Burnley scored they simply were the
better team. Up till then Rangers looked some of the most free they have in
years, with energetic running, enthusiastic one-twos and overall unity. But
when that goal went in it all seemed to sap out of the players and Burnley stepped up.
The visitors, goal aside, did not
make Foderingham make a worthwhile save, but then, Rangers did not get a single
useful shot on target either. But the visitors, once one-up, controlled the
match and while the hosts had their moments, they were second best thereafter.
This was a friendly, and there is
no judging to be done here, but what we can tell from simple football economics
is Rangers are badly in need, at least, of a striker. Eustace too looks like he
could be a very important signing if he can prove his fitness, as his
experience in midfield will help guide the younger minds around him. Especially
when their heads go down, as they did tonight.
If a good striker can be sought
by Saturday, there is every chance this Rangers team can travel to Easter Road
and overcome Hibs. Otherwise, while the defence will be more solid than we
would normally expect, and midfield far harder working, the lack of cutting
edge up top will make the job a lot tougher.
There is definitely a feeling
Rangers are going in the right direction, but the finish line is not quite in
sight yet.