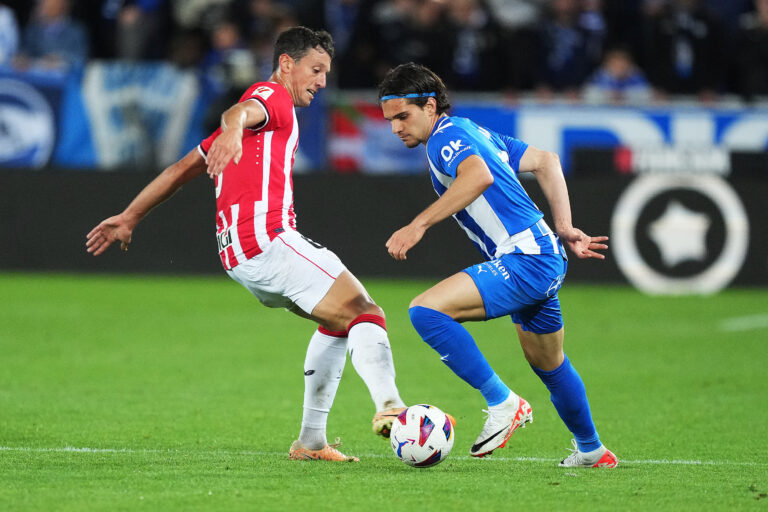 Rangers' on loan Romanian forward Ianis Hagi has spoken of his love for Spain and Spanish football, and implied he wants to stay with Deportivo Alaves after his loan deal expires.
The former Genk star, who really isn't having that great a time in LaLiga despite the false hype around his performances, has dropped a big hint that he would like to stay in continental Europe and end his Rangers spell.
He said:
"It has always been my favourite league and I have always followed it. I love Spanish football, the Spanish mentality. I'm in love with the country and the lifestyle here. This means a lot to a footballer. I'm really enjoying my time here. I'm happy to be part of such a fantastic club like Alaves. It's a great opportunity for me. They've had good and not so good moments in their history, but they've always been fighters. They are always ambitious and they align with who I am, my personality and mentality."
This is about as 'I'd love to stay here' as it gets, and fans who want him back at Rangers… will probably just ignore this and pretend he wants to come back. But for those who can read, he doesn't want to come back if he can help it.
Hagi's father Gheorghe of course was a Barca and Real player back in the day, and Hagi jnr, aside Turkey and Galatasaray links (he was born in Istanbul and his father played for them) has a major connection to Spain.
He was strongly linked to a switch to Sevilla which didn't pan out and by these words he's got the next best thing and a spell in the country that apparently he wants to play in. We've had this kind of talk for years from Morelos about desperately wanting to play in such and such league, and we don't need players who don't want to be at Ibrox. Especially, we don't need players who are so public about it.
If Hagi gets his way he'll stay in Spain, and for Ibrox Noise that's absolutely fine.