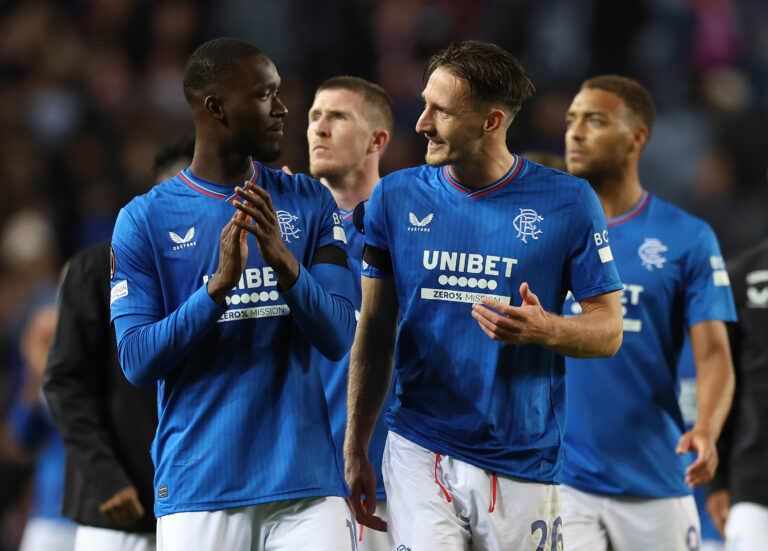 Rangers have travelled to Prague to face a Sparta side flying high in Czechia, and for new manager Philippe Clement it marks his European debut in Rangers' dugout.
So what starting XI do we see for this one?
You know what's great? We have no clue!
We're not going to pretend to have inside gossip on this one, but we can go with something like 'educated' guesswork based on Clement's XI against Hibs.
As Ibrox Noise's Derek pointed out, Prague play no real coherent system at all, a bit like ourselves under ex-boss Beale, but they are adaptable like Clement is.
So our manager will want a firm formation which can handle our Czech hosts and read the lines best.
Obviously, Butland in goals.
Defence is where things get tricky. Does Clement alter the formation due to complete lack of any left-sided player at all? The only one he has is Ben Davies and this is a League One-level stopper. We don't know if he's up to this challenge in a real Rangers system. But if Clement puts his faith in the ex-Sheffield man then so do we.
And that really is the big call tonight – because even if Clement changes to a back three for this one, Davies remains the only fit leftie/central defender available in this threadbare European squad. Rangers only have Tavernier, Goldson, Souttar and Davies (and Devine) at the back period. That's it.
Will Rangers fans be happy to see Davies?
This is the classic 'In Phil We Trust' – it may all still be quite new under this manager, but Hibs gained him a lot of trust already, with fans seeing the magnificent difference fairly quickly, but that was only a modest Easter Road side – Prague will be a bit different. But of course, as the headline photo shows, he was part of that Betis win…
That said, if Clement does put Davies in the XI (he is left without much real choice in truth, and before you ask, Adam Devine isn't a leftie) then he'll need to be trusted on it.
And yes, we know this was sort of supposed to be a predicted XI (that will come later) but it's really more about that defence, and seeing Davies in there.
If he is given the honour of the shirt tonight, we're sure he'll raise his game and do it proud.
His manager won't stand for anything less.