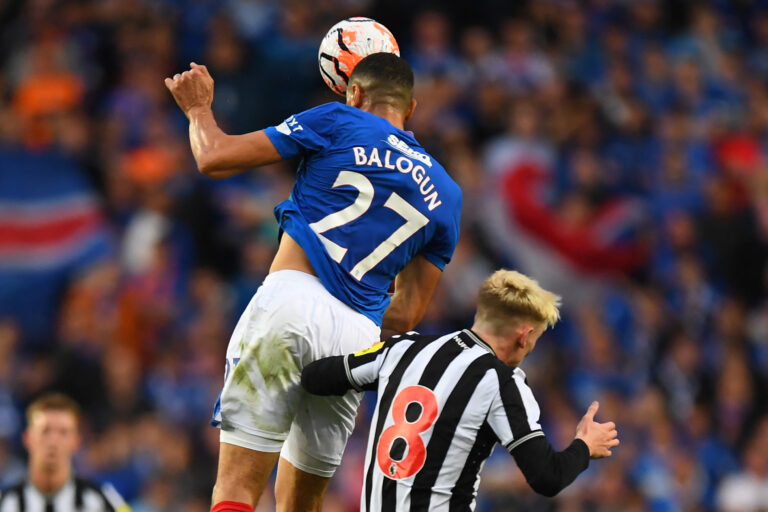 There is no doubt Leon Balogun must be feeling exceptionally hard done by back at Rangers. The big Nigerian, admired by the majority of the support, formed the most effective Rangers defence alongside Scotland star John Souttar, and came back 'home' to Govan hoping to enjoy life again after an indifferent spell in London.
As it turns out, Michael Beale has clearly made the decision that despite being one of Rangers' best defenders alongside Souttar, it's Connor Goldson, again, who retakes his old slot and will now be once again untouchable at the heart of defence.
It is, and always has been, a bizarre situation at Rangers that no matter how badly Goldson was playing, he is always the first name alongside James Tavernier on the team sheet, and no matter how well a deputy plays, and how well Rangers' defence functions without Goldson there, Michael Beale (and all managers before him) would 100% put Goldson back in when fit.
Balogun suffered his latest axe at Ibrox after being omitted from the Europa League squad with Ben Davies of all people preferred over him, and this surely must have stung somewhat.
Time and time again Balogun has proven his credentials. Is he Paolo Maldino? No, of course not – he's often injured and he's not a flawless defender. He is, however, big, powerful, fast, intelligent, and a great reader of the play. He links up brilliantly with Souttar.
So seeing Goldson automatically restored as first pick and Ben Davies now getting his UEL slot, Balogun must be wondering why he bothered coming back.
He's made just two appearances – that impressive showing v Livi, and the Morton match.
Otherwise he's bench material. We get that he's not getting any younger, but it's starting to look like Balogun was a knee-jerk panic signing (that much we knew) that Michael Beale actually didn't want at all.
Even if you want to justify (somehow) Goldson over him in the league, Ben Davies getting his place in the Europa League pretty much sums up the esteem Michael Beale holds him in.
Clearly not very much.