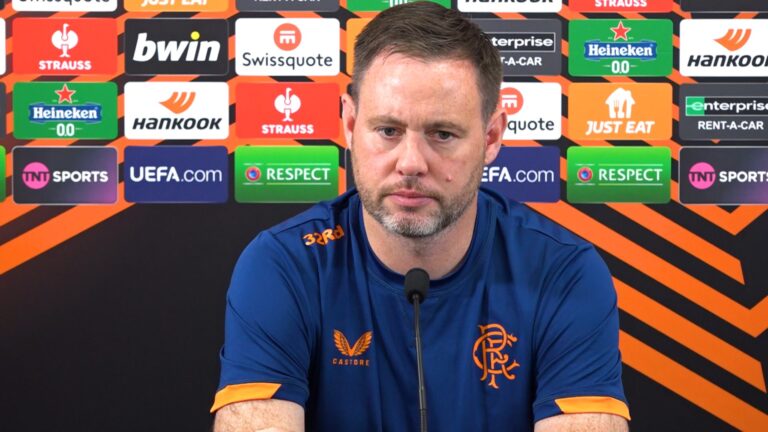 Michael Beale has given his strongest hint yet at an 'exit' from Rangers by suggesting nothing less than passage from this season's Europa League group would be acceptable, which could be implying he will walk away from anything less than that.
Speaking at his pre-Real Betis press conference, Rangers' manager was pinning his mast very, very firmly to the 'progress' angle and stating his side 'will' progress to the knock out stage and anything less than that will not be tolerated.
He said:
This is pretty clear – while he is not stating explicitly that he will quit if Rangers do not progress, he has made a very big rod for his own back by being clear that the 100% expectation is to get out of the group.
And the thing is, because of his team's dire showings this season, including being obliterated by PSV who are being utterly crushed by Arsenal at the time of writing (which we suggested would be the case) Rangers fans don't actually generally share Beale's 'expectations'.
We're up against Betis, Aris and Prague, and not a single team in there do Rangers supporters feel especially confident facing. We know how tough the Czechs are, Betis will be group favourites, and Aris are not a walkover either.
So Beale's demands are very interesting indeed – it sounds like he's offering an expectation he cannot hope to deliver on.
Best case we think is dropping down to the Conference League by finishing third, because our hopes are a lot less than Beale's apparent expectations.
We'll see a lot better against Betis where Beale's ransacked squad sits against a quality side.