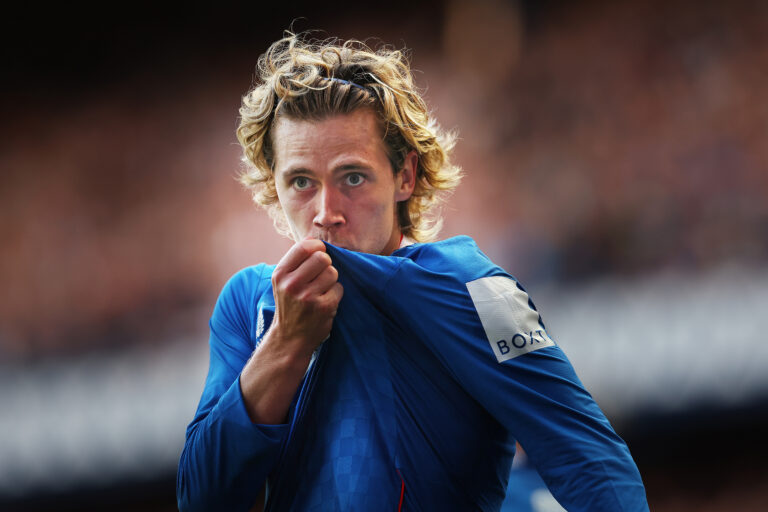 If Todd Cantwell, arguably one of Rangers' most popular player with many these days, isn't immune to abuse and threats online, no one is.
Yes, he's become Celtic's public enemy number one with his cheeky windups, but Ibrox Noise recently had to shut off our own social media comments system after we too were on the receiving end of some nasty stuff as well.
And sadly, in our case, and we can't speak for Todd, some of it was from supposed Rangers fans as well.
There is a real dehumanising aspect to the Internet – you, reading this right now, aren't aware a human being is typing these words, you're just reading them as prose on your screen. A human being is behind this, several behind the scenes at Ibrox Noise, and we all have lives like you.
But due to the screen nature of words on a page, there's a loss of humanity, especially on Facebook and suchlike, where even though one sees the photo of the person making the comment, there's a dehumanisation where it's 'ok' to abuse this comment, forgetting or not caring a full human being is behind that comment.
Todd is a big victim – he posted a photo looking happy, and he was abused and threatened for it. Ibrox Noise receives that daily as well, purely for 'opinions' which some might not agree with.
We've never made a massive meal out of it, because it's part of the social media and online forum territory, but that doesn't mean it's 'ok'.
Because it isn't.
Cantwell didn't specify where the abuse was coming from, but we have seen plenty of our own players abused by our own fans this season.
The Ben Davies Twitter birthday thread as posted by the official Rangers account wishing a Rangers player a happy birthday was an absolute disgrace – he might not be everyone's favourite Rangers player, but the fan responses, from what can only be described as Neanderthals among our support, was universally nasty, abusive, and cruel. Not a soul wished Davies a happy birthday, one even hoped it was 'his last'.
Happy Birthday, Ben Davies 🥳 pic.twitter.com/G2LhWFYgpb

— Rangers Football Club (@RangersFC) August 11, 2023
And either a lot of Celtic fans are dressed up as Rangers fans on Twitter, or we have a horrible section in our 'support' that can't just be nice to a man having his birthday.
And that's a massive part of what Cantwell, Davies and even a lil old fan site like Ibrox Noise has to deal with.
If only it wasn't so…