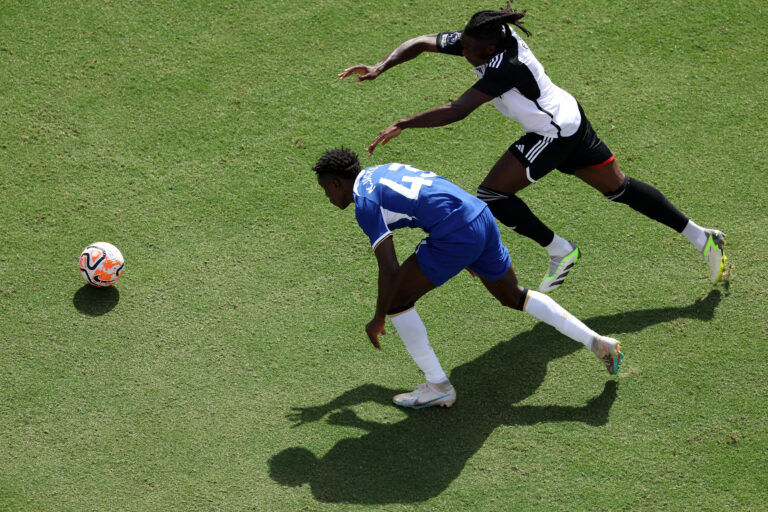 And as we alluded to earlier, the Calvin Bassey story has definitively confirmed what a bungling disaster Ross Wilson as Rangers' Director of Football actually was.
While this tale has more twists and turns than a plate of spaghetti, nevertheless the final and definitive outcome is indeed that Wilson screwed up yet again and accepted a low-ball deal that means the 10% sell on clause for Ibrox coffers was only triggered if Ajax sold Bassey for a profit.
Which, £19M is not – it's in fact exactly the same price.
Meaning while Rangers got £19M for Bassey, we get not a penny more, no sell on, no percentage, nothing.
So Ibrox Noise's earlier information about £26M was sadly incorrect, and the one thing we actually wanted to give Wilson some credit for was unfortunately not accurate. We get the odd thing wrong now and then and we admit when we do.
In fact, it's Ajax who profit here – if Calvin Bassey thrives at Premier League Fulham, they will get 10% of any sell on in the event of him moving, and in their case, that sell on will be regardless of the price Fulham sell him for.
So, they've at least broken even on the signing, didn't have to pay Rangers any appearance clauses at all to get the price up to the £23M for gross, and haven't had to give us anything for sell on.
And will now profit from the lad in the future if Fulham ever sell him.
This was just yet more rubbish from Wilson – we don't blame Ajax at all, they have to do what's best for them, and they absolutely bungled with the signing of Bassey. So many Rangers fans were convinced he'd absolutely shine there, be a star, but a smart few, including Ibrox Noise, thought it a strange place to go for the style he was and he might struggle.
But it's all done now, he gets his move to the Premier League and hopefully does much better.
But Rangers will not financially benefit from any of it.
Thanks Ross.