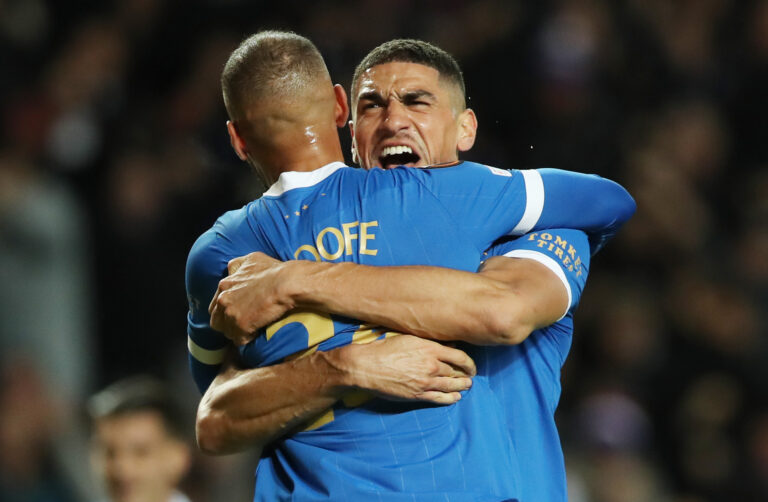 Rangers fans have been reacting to the stunning news that ex-Ibrox defender Leon Balogun is to return north to Glasgow pending a medical, and Ibrox Noise is certainly not surprised by the mix of comments.
Speaking about the Nigerian defender's path back to Govan, there is a plethora of views, and we are not in the least shocked that many fans who 12 months ago were castigating the club for releasing Balogun are today slaughtering the decision to bring him back.
Opinion is divided, between those thrilled at his return and convinced he can still do a job, and those who are slating the club for 'going backwards' by bringing Balogun back north.
In short, we see thousands of Rangers' fans views daily on Ibrox Noise, and we're never surprised by the endless hypocrisy, when fickle fans love one thing one minute then hate it the next. This is a regular pattern.
But there's consistency with a large portion too, fans who were disappointed at his exit and are delighted to see him come back.
Ibrox Noise's stance?
As a backup defender and cover for King and Sterling it's a no-brainer – he's also a lot better than that and more than capable of eating the Scottish Premiership for breakfast. He strolled it when he was here last time, injuries aside, and just one year old hasn't exactly lost anything in the meantime.
We favour this entirely, even if, admittedly, it's a mild panic signing in light of injuries. There is one other implication which we will address in the next piece, but for now, Balogun's return is inevitable and certainly isn't going to weaken Rangers.
John Souttar and Leon Balogun in the middle? Yes please!