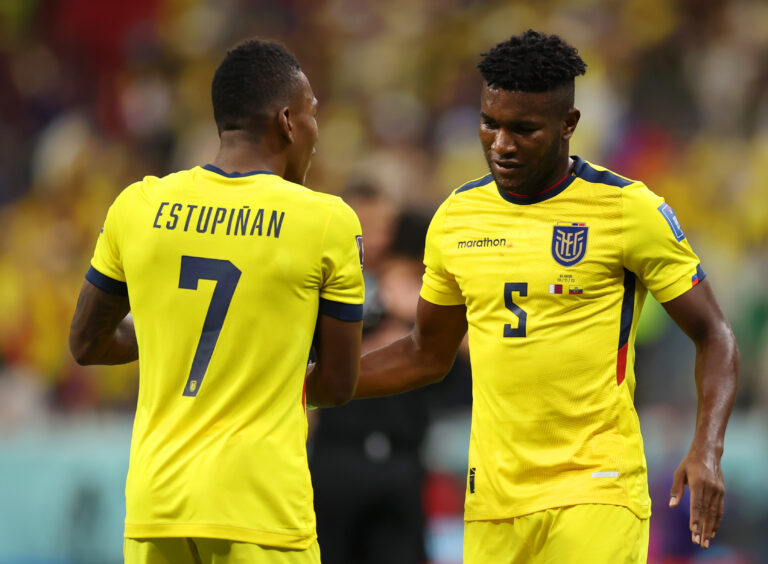 According to MLS sources, Rangers have finally secured Jose Cifuentes' release now and have paid LAFC what they want for the Ecuador international, and will announce him very soon indeed.
The 24-year-old midfielder has been the joint-biggest saga of this window alongside Feyenoord's Danilo, and has been massive priority for manager Michael Beale to sign in this window.
Beale had revealed some days ago that Cifuentes had signed a precontract, so was definitely to be a Rangers player, but the issue of securing his release earlier was a bone of contention – and now it looks certain that the fee LAFC want has been paid, and Cifuentes is imminently to be announced a Rangers player at long long last.
It's the final piece of Michael Beale's midfield jigsaw puzzle, and while Ibrox Noise has a few concerns at the lack of a strong enforcer in there in the guise of a Barry Ferguson or even dare we see it Brown from the other side of the city, nevertheless this is the vision Beale has chosen, his outright model midfield.
He's constructed this himself, and Cifuentes is an immensely talented addition to the lineup alongside the outstanding Nico Raskin and Todd Canwell. Is it a bit lightweight? That is our concern, especially given all the tall guys he's brought in elsewhere, but end of the day Beale's built this on his own, his players, his choices.
And we are definitely excited about Cifuentes. That's a fine, fine player to bring in, with a market value of around £15M that Rangers are getting for about £3M we understand, give or take.
At long last Rangers and Michael Beale seem to have gotten our man, and the official announcement of his arrival should be fairly imminent.
We might even see him in place before Olympiakos, you never know.