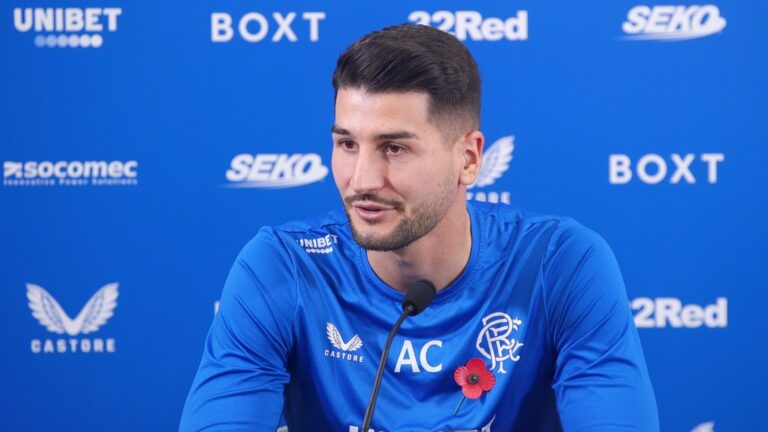 We've seen some reaction to our Antonio Colak story from recent days, where Rangers will look for between £5M-£10M for the Croat striker if German giants Werder Bremen make serious their interest in the 28-year-old.
While a lot of fans took the story at the face value it was intended, some mocked the fee, particularly the upper £10M region, suggesting Ibrox Noise is high or sniffing glue!
In truth, being high all the time would probably help in this mental world we are now in, but sadly being high is not on our list of priorities and we can confirm sobriety at this end.
However, many of the fans made the rational point that the same fans who expected £20M for Barisic or especially £30M for Morelos are the same ones digging at Colak's potential value – the classic fans who love to knock down our best players and biggest assets… 'selectively'.
For example, Rangers are working on Haji Wright, whose stats are actually fractionally inferior to Colak's, and his face value market fee is around £6M (as is Colak's). And yet those same fans hope the club will invest the upper £10M Antalyaspor want for the USA international. He appears to be worth that kind of cash, the fans want him, yet to those supporters Colak isn't and we don't?
Antonio Colak is the kind of striker who, with last season's numbers, if we were linked to him this summer, our fans would be absolutely behind the signing, and would endorse a high sum being paid to get him.
And there's the crux of the issue – many of the supporters aware of the story were completely rational, and wondering why those other fans were attacking Colak, and indeed our site.
When they're exactly the same fans who demand we get top dollar for our asset players, and rate highly guys like Dessers and Wright.
There's definitely a weird hate fest for Colak from a little portion of the support, that can't endorse him no matter what.
Any striker we signed with 13 in 24 in the league and 18 in 39 with 3 assists would be regarded as a very good signing and the right path forward, but when it's our own player, a little chunk of our support digs at that player and reckons 'we'll be lucky to get £2M ffs'.
If Colak is to move on, and a big German side midtable was to buy him, we absolutely should expect the upper area of £5M-£10M. Or maybe we should sell for a pack of 3p and a pack of wotsits just to keep the 'glue-sniffers' happy?
We'll see.