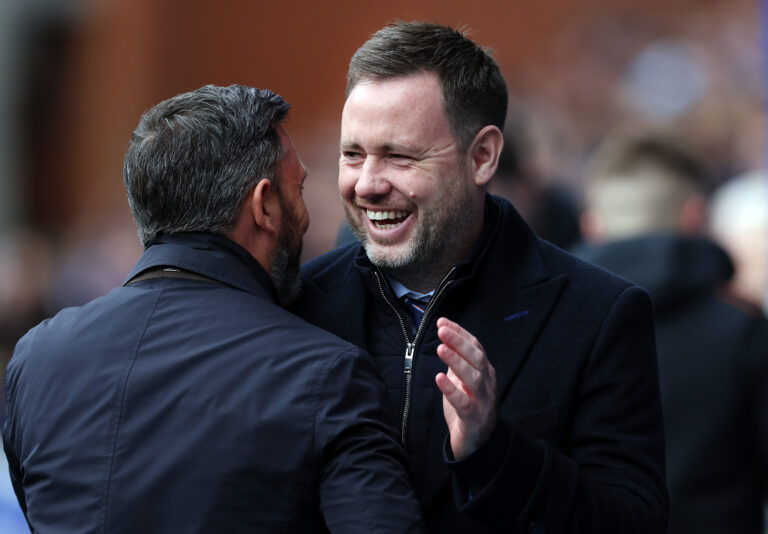 Trying to figure out Rangers' budget us fans is going to be a bit of a nightmare to be fair. So many figures are being bandied about that the moment, from nothing up to a £20M war chest.
Then you also have the story of Rangers bidding £7M for a USA International – something that most Gers fans take with a pinch of salt, however it adds excitement and maybe hopes of what might happen in the transfer market.
We know that Beale wants bodies in the door for Pre-Season, so silly season will soon be on us, with Rangers getting linked to just about everyone – i am just waiting for Ronaldo & Messi to be linked to us…..
Income wise this season we are on a par with last season, despite going out of Europe earlier than we would have liked.
Yes match day income would have been slightly down just to the lack of European Football after Christmas, however this was factored into the ticket costs for the Champions League games at Ibrox – why you think they cost so much, as the Club/Commercial dept would have had to calculate the loss of European Football after Christmas as being realistic when prices for seats & corporate packages for the Champions League were set. Surprisingly the Club earned around £1.5m more from UEFA from the Champions League than it did in it's run to Seville – which shows just how valuable UCL money is to any Club – this figure would have been more, but there only has been one Scottish Club flying the flag for Co-efficient over the past ten years, and that's us – so Rangers share from the Group that they were in was the lowest of the four teams.
However the once noticeable difference is that from a Financial Fair Play (FFP) Perspective, Rangers can now use the sales of Aribo & Bassey when offsetting any money spent this year, as these two player sales took place after the 30th June when the Club submitted their trading accounts for 2021-2022, which can be added to added to the UEFA prize money & match day revenue from the UCL.
So this can give the board more financial muscle to play with if required when helping Beale in the transfer market. Another plus is that the FFP rules have been changed, where now a Club can now lose up to €60m over a three year period, which is double than what it was previously. So again this gives the board more leeway in trying to loosen the purse strings – but this is all depending on the Club/Board being able to cover the loses that have been incurred.
However, Rangers need to be careful in this, as we are on UEFA's watch list (with other clubs it has to be set) for breaching the FFP rules – however we were not fined and provided evidence to say that additional losses were due to COVID-19 restrictions.
As our financial report from 2021-2022 states, we are aiming to be a sustainable club – so this might point to what the intentions are when it comes to player recruitment.
At the same time we need to spend money on players who are young & hungry for success – and who want to use the Club as a stepping stone as along as the club makes a good profit from them leaving – and that is something that fans will accept as long as they play for the jersey while they are at the Club.
So to answer the question in the article, only those close to the Club will know for sure how much Beale will be given, I say in the region of £10M – maybe more.
Personally I think Beale will be given plenty of support from the board, there will be money to spend but there will also be Bosmans too, as if they don't they know the Rangers fanbase will see this as well and truly having a biscuit tin mentality.