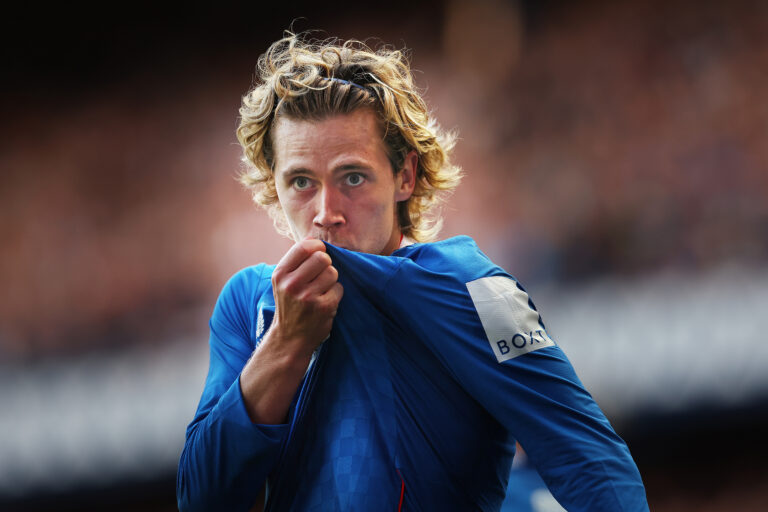 Todd Cantwell wrote himself further into Rangers fans' hearts with yet another rip-roaring display and stunning goal, as the 25-year-old attacking midfielder continued to stand a class apart from pretty much every other player this season.
Following James Tavernier's Player of the Year Award, Ibrox Noise completely stands by the notion that Cantwell should have had it instead, given the ex-Norwich man has been Rangers' star performer by a distance since January.
Indeed, his stand-out displays pretty much entirely since swapping Carrow Road for Ibrox may give a few Rangers fans concerns that sides down south in the Premier League may take interest in him, and he will 100% be on top flight English clubs' watch lists given how he has utterly shone for Michael Beale's side.
We simply can't speak highly enough of Cantwell, simply because he's, by a distance, the best football player to play for Rangers in over a decade. We're not quite going to jump onto the 'world class' stuff because such rhetoric is a touch hysterical, but Norwich demanding £50M from Aston Villa for then-£30M rated Cantwell is why he's a level above what Rangers have had in that area for too long.
The only players our club has had who anywhere near match Cantwell are peak second spell Steven Davis (who was mercurial at times) and Allan McGregor, who we all know is Simply the Best.
Aside that, no one post-2012 hits the standard Cantwell has gone to, and Rangers are utterly blessed to have a talent of his quality in our side, for the daylight robbery sum of £2M.
As good as Barry? He's going into that territory, yes – even Stevie Wonder can see, inside four months, how good Cantwell is. He's a comfortable Premier League player, and while the two play different positions (Barry was a 6, Cantwell is an 8 and 10) there are echoes of the character of our ex-captain in Cantwell.
He's played himself quickly in our fans' hearts, by both loving our club very quickly, and being a ruddy good player.
The last new signings we recall to have this kind of instant impact were Carlos Cuellar and perhaps Nikica Jelavic. Both of whom were quickly snapped up by Premier League sides.
Todd (the Prod) is a top player, and what a piece of genius this capture was. As harsh as we are on manager Michael Beale, this was a brilliant signing.
Well played.