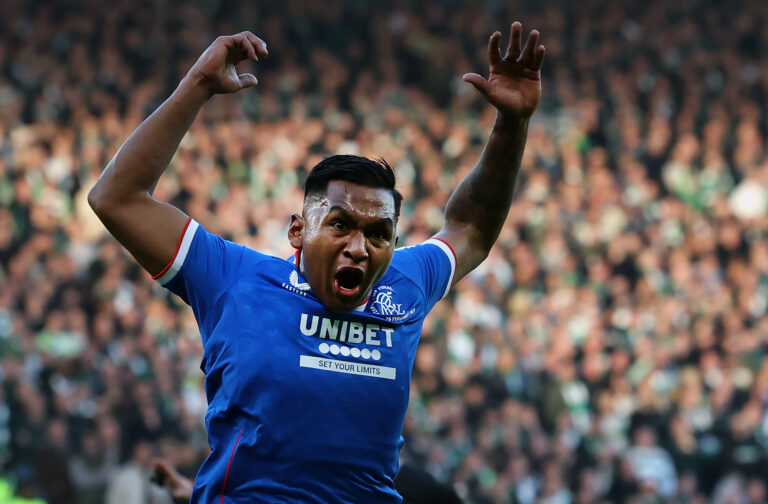 The source information regarding Alfredo Morelos to Sevilla was in fact correct, but it had a caveat.
As fans know, the Rangers striker has been 'confirmed' as signing a precontract with the LaLiga giants, and Michael Beale then publicly denied this by saying the player says it's not true.
But sources tell us it is true, and with that big caveat that in fact was accurate to our original source:
Alfredo Morelos has been offered a contract with Sevilla, and is intending to sign it, as long as the multiple UEFA and Europa League winners avoid relegation.
They are currently a precarious 13th, just 2 points off the relegation zone, and the Colombian has no intention of joining a side going down to LaLiga 2, so has agreed terms and conditions, but has not inked the contract subject to them fending off the drop.
It's that simple.
Beale was not lying, neither was Morelos – he hasn't signed a deal with Sevilla, but as Beale also cryptically confirmed in an earlier presser, the man is free to talk and negotiate with any club he wishes, that's the 'beauty' of the Bosman ruling and the power it gave players in the early 90s.
So the information seems to have been bang on the money, and rather than actually signing a deal, he instead intends to as long as his potential new club are not languishing in the country's second division.
Does he have other options if they go down? We hope so, he's not a player we want to see continue at Ibrox beyond this season, his Rangers race has been run a long time ago, and even his manager isn't overly thrilled with him by the comments Beale has made about him.
But in terms of the transfer, yes, it will happen, as long as Sevilla stay up and Morelos doesn't get any better offers from any other clubs in the meantime.
And from what we understand, Sevilla supporters are very keen on the signing too, so it's one they want as a club and as a fanbase.
And Ibrox Noise endorses this entirely, it's completely time for both parties to move on at long last.