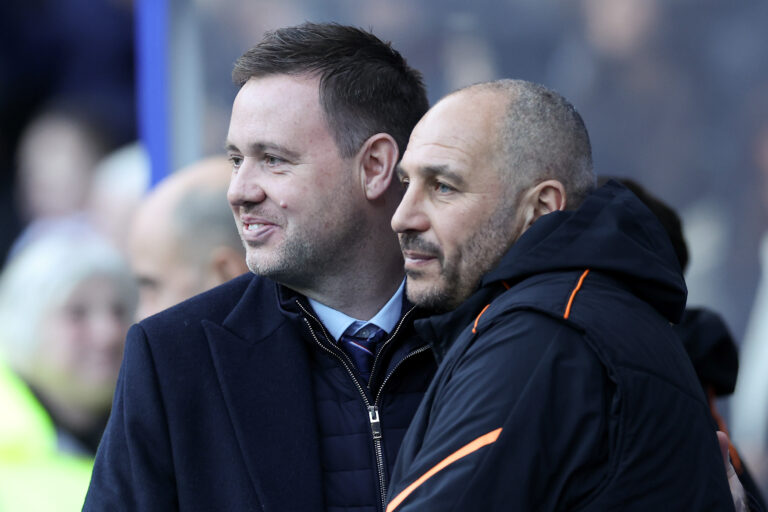 The impact Michael Beale has made since returning to Rangers was never more clear than by looking directly at his Rangers' numbers compared with city rivals Celtic.
If we go back to his first fixture, a friendly win v Bayer, while Celtic were losing to Rennes, the numbers in there make for fascinating reading and are worth your attention.
Beale is yet to lose a match of any type as Rangers manager – he has one single draw, v them, and that's it.
Celtic lost that friendly, but otherwise also have just that one draw, obviously with us.
But it's in the goals columns things get interesting.
Celtic have still scored more – 38 to Rangers' 30 in all competitions (13 matches total). It's not a gulf, but it shows how much was already in place when Beale took over, and what he was up against (21 scored in the prior 13 matches albeit admittedly a few Champions League matches were in there too).
In the goals against column though, for all those Rangers fans whining our defence is dire – well, they're not entirely wrong, but we've actually conceded just one less than Celtic have in the time since Beale took charge. 10 to their 9.
Both teams are absolutely completely even – you can babble all you like about their money and the fact they're currently champions, but the table technically lies now. Giovanni van Bronckhorst's Rangers did accurately end up 9 points behind, that's no lie, but Michael Beale's Rangers has, overnight, evened it up.
It reminds us of that example we often vividly use, the return of the Grand Master Walter, and how in his case, three signings at £2M in that 2007 January window completely overhauled Celtic, and while we didn't win that league, overnight we matched them and for the rest of the season Rangers were actually statistically the best team. We went to Manchester the following season and were blocked by Celtic and the SPFL from having any chance of lifting the Premiership title as well.
Beale is, absolutely, 100% on the right lines. If he keeps this up, next season Rangers and Celtic will be completely locking horns to win the title. And it's a toss-up at that point.
He's matched Celtic for pace in the manner of a couple of months, just a crying pity they had such a big head start.