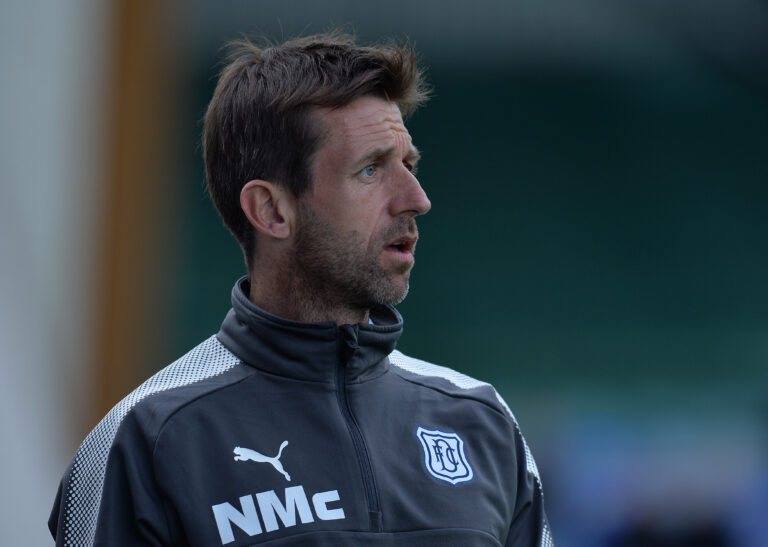 The outrage over Neil McCann's comments and manager Michael Beale's response to them is certainly interesting, and perhaps a little bit of needle we didn't really need.
In short, McCann, Rangers legend and deeply-respected Rangers pundit, got emotional about Alfredo Morelos' antagonistic celebrations as the Colombian goaded the home fans at Tynecastle, not once, but twice. McCann labelled the el-bufalo as an 'idiot'.
Beale's response was to respect what Rangers' former attacker said given he played for both sides but suggested the ex-winger might 'regret' those comments.
Fans are speculating he won't be seen on Rangers TV again, albeit he's not been as regularly on the club's official channel as he used to be anyway.
So where do we stand?
Well, we'll say Michael Beale has history for antagonism himself – he once took to Twitter to attack a Rangers fan unhappy with performances, and insulted him. So our manager is absolutely no stranger to being incendiary himself. But is McCann wrong?
He's a Hearts man and a Rangers man – played for both, is one of us, but has slightly divided loyalties when it comes down to a direct match-up.
So, was he wrong? Well, this is the point we've made on Ibrox Noise for a long time – why is it ok for fans to abuse a player incessantly with some of the worst nonsense people can say anywhere, but it isn't ok for a player to rebut? It isn't acceptable for a player to respond…?
It goes back to Eric Cantona attacking that fan with the infamous kung-fu kick for the abuse he gave him, and then there's Eric Dier vaulting into the support to confront a supporter who gave his disabled brother abuse, apparently. We don't blame him for his response at all.
Why do players have to take the absolute rubbish fans give and offer nothing back?
Well, we must say while Alfie is definitely an eedjit on some fronts, we can't entirely condemn him giving the Gorgie fans a bit of stick back.
We do think McCann is being a bit snowflake there, and thinking too much like the 'woke' and PC world we seem to now live in.
Maybe Alfie was a bit silly to wind up the fans, but it's understandable why he would – give it but can't take it?
As for Beale, we weren't keen on the slight threatening tone in some of his words of response – could do without our own setting sights on each other.
We're better than that.