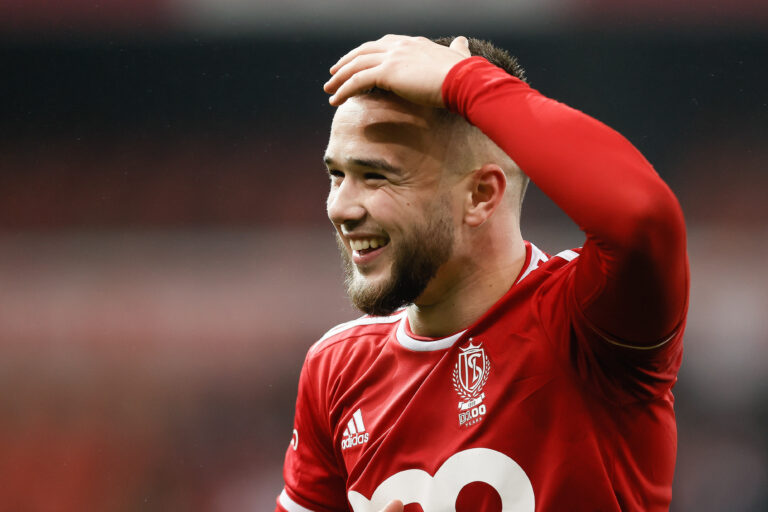 Rangers are hoping to secure Nicolas Raskin for £1M after the player agreed a four-year contract and passed his medical for the club.
The transfer, that has been over a year in the making, sees the Belgian defensive midfielder swap Liege for Glasgow after impressing against then-manager Steven Gerrard's side for Standard against the Ibrox side all those years ago.
He has been on Rangers' radar ever since, and with Raskin's situation deteriorating in Belgium so drastically in the last couple of months, Rangers moved in for the kill to get him for a low cost.
Remember Raskin's market value is around a minimum of €7M but in reality should he continue to impress at Ibrox that will only rise into at least double that and he can certainly look at a future with the Belgian national side.
But the deal is yet to be finalised, with reports claiming it will be sealed today. He's passed his medical, agreed terms, and all that remains now is for Liege to accept £1M for him and he'll be on his way to sign a contract immediately.
He, and potentially Morgan Whittaker too, will complete this recent burst of transfer activity at Ibrox, with around £3M spent on Todd Cantwell and Raskin, but that's for later.
Raskin is close, and will solve a long-standing problem for Rangers, a long-term solution of a deep-lying midfielder to provide competition and partnership for John Lundstram and Ryan Jack, and with Glen Kamara's future looking away from Rangers and his performances reflecting that, Rangers will have options of high quality in there now.
But the deal needs to be agreed by the clubs first – Liege are eager to get shot of Raskin, Ronny Deila in particular having had a huge falling out with the midfielder, and keeping him in Belgium won't work at all.
So if Rangers can get the agreement on a fee to bring him to Ibrox immediately, then that will be secured over the next 24 hours. It all depends on what the club has to spend this window.
Can we afford the amount Liege want? They're said to demand double the offer, that they want £2M, and Rangers may have to stump that up.
But we'll see. He's waiting, fans are waiting, and it could be soon.