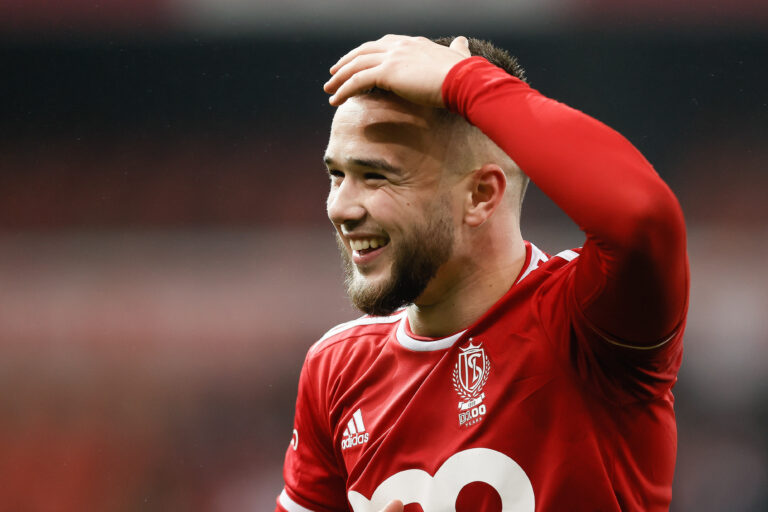 Rangers fans had to wait a while, but hot on the heels of the imminent capture of Norwich's Todd Cantwell comes the strong speculation that Standard Liege's Nicolas Raskin is now looking like a very likely possibility as well.
The £10M-rated Belgian midfielder, who's been completely axed by former Celtic manager now boss of Les Rouches Ronny Deila, is utterly desperate to get out of his home town and make the switch to Rangers, with Belgian press claiming advanced talks are being had between Raskin's people and Rangers representatives to have him join Ibrox. He is out of contract at the end of the season.
Liege are said to be keen to sell immediately, so if a fee can be agreed between the clubs as well, Raskin looks like he'll quickly be the second signing of Rangers' January window.
If there's one thing Rangers needed this window, it was really good players to take us up a level – there is no denying a spot of risk with Cantwell, but Raskin is a primo player who's been at Belgium's top level for a long time, at just 21 years of age, and he really will take the team up a notch for sure.
For those wondering when defence and attack will be fixed, Michael Beale is unlikely to do a lot with defence, it just isn't a priority for him, while attack is certainly scoring a few goals and we're not sure how much will be done there either.
For Beale, getting in more quality in the middle, quality that is fit and young, was absolutely the priority. With just Ryan Jack, John Lundstram and Glen Kamara as the current options, adding Cantwell and now likely Raskin was very important for Beale's play style.
Raskin is a CM, pretty much a Glen Kamara type of player but one who actually wants to be at Ibrox… he's a defensive midfielder mostly, but who moves forward too, and he is definitely viewed as a replacement for the Finn.
That's assuming he does arrive. We'll see if agreement can be made with Raskin over a precontract then we'll see if Rangers can offer Liege enough to let him go now.
Things are finally heating up.