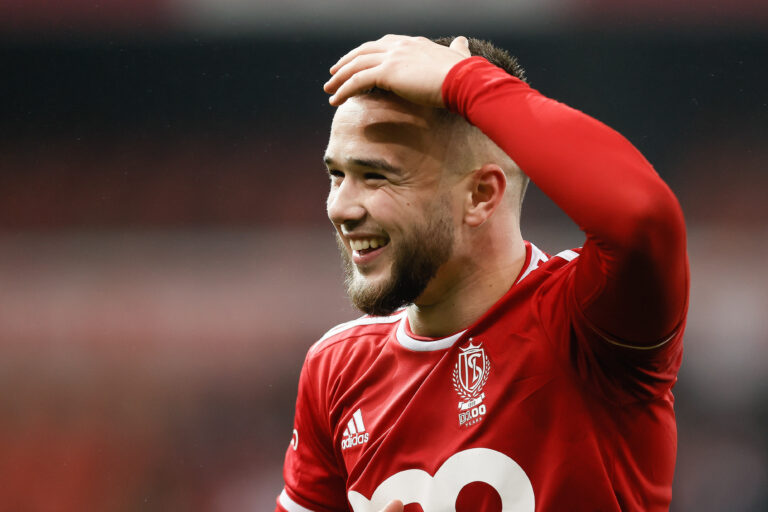 It appears Ibrox Noise may have misjudged Nicolas Raskin, after the Belgian midfielder was reportedly banished from training by former Celtic boss Ronny Deila (coach at Liege these days) amid strong rumours the 21-year old wants to join Rangers.
Ibrox Noise initially feared the story around the former Gent man was designed by his agent to secure a new deal in the Jupiler Pro, but this latest development suggests he is very much intent on leaving Liege and former Celtic boss Deila isn't keen on it at all.
Downing tools? Who knows – and admittedly we're not keen on any player who does that, it's not a good sign. Ask Rangers' Glen Kamara who knows a thing or two about that…
But this seems more like a player who has his heart set on leaving Belgium, and his manager has taken the decision to exclude him from the group in training which is rather immature and a touch petty unless Raskin has been unprofessional.
Which there is no suggestion he has been. Does he want the move to Ibrox? There are quite a few interested parties, France's Lille said to be looking at taking him, so Rangers would certainly have major competition in Raskin's signature.
Ligue 1 trumps the Scottish Premiership by some considerable distance, and Lille have money as well – Rangers remain cursed by sitting in Scotland's top flight, and that isn't going to change – we also have no Europe to offer potential players, which is usually a big carrot for this club.
But Deila hates the Rangers, even admitting a few years ago he signed Hibs' Scott Allan purely so Rangers couldn't.
So any player he has to wants to come here is not in his good books at all…
Raskin may join Rangers next month, he might not, but we definitely do need more armaments in all areas, Michael Beale certainly seeking a few new bodies in the Ibrox trenches to cope with the rest of the season, because the injury crisis isn't clearing despite a recent cease fire.
We'll see if Raskin signs on the dotted line for Rangers next month after all. And Deila would love that…